he best time to visit Goa largely depends on your preferences and the type of experience you're seeking, as the state offers different charms during different seasons. Here's a detailed breakdown of the seasons and what they offer: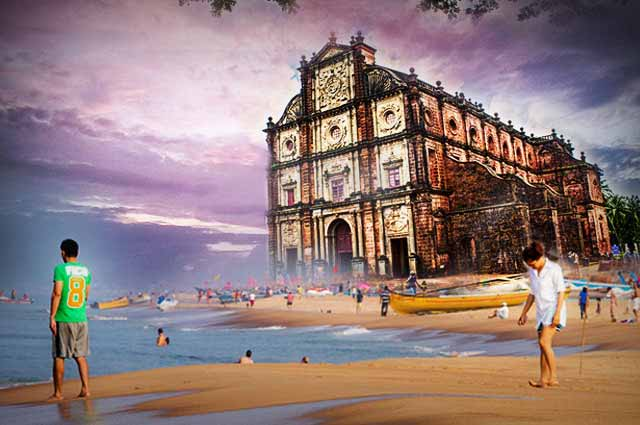 | Season | Time Frame | Weather and Climate | Ideal For | Highlights and Activities | Festivals and Events | Example Experience |
| --- | --- | --- | --- | --- | --- | --- |
| Winter | November to February | Mild temperatures, pleasant weather | Beach activities, sightseeing, nightlife | Beach parties, water sports, Goa Carnival | Christmas, New Year's Eve | Sunburn Festival, vibrant nightlife |
| Pre-Monsoon | March to May | Rising temperatures, higher humidity | Relaxed experience, budget travel | Quieter beaches, enjoying lush landscapes | – | Exploring less crowded beaches |
| Monsoon | June to September | Heavy rainfall, lush greenery | Nature enthusiasts, Ayurvedic treatments | Serene beaches, spa retreats | Sao Joao Festival in June | Visiting Dudhsagar Waterfalls during rainfall |
| Post-Monsoon | October to November | Pleasant weather, rejuvenated landscapes | Less crowded beach activities | Reopening attractions, nature's beauty | Shigmo Festival (March) | Exploring spice plantations and wildlife sanctuaries |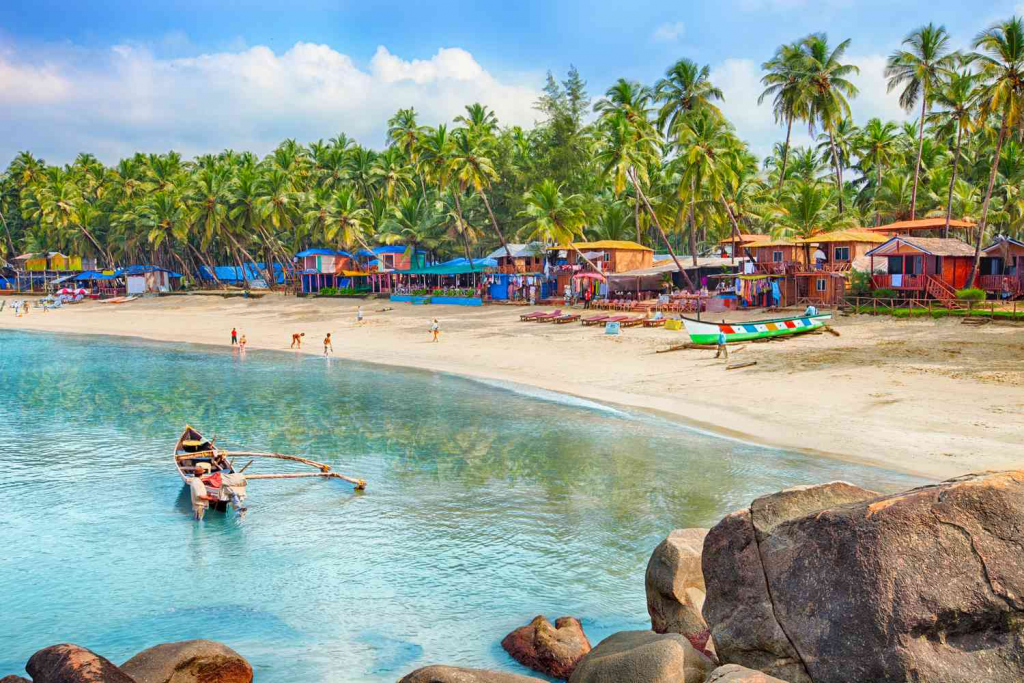 1. Winter (November to February):
Weather: This is the peak tourist season in Goa, characterized by mild temperatures and pleasant weather. Days are warm and nights are cool, making it ideal for beach activities, sightseeing, and outdoor adventures.
Tourist Influx: The beaches are bustling with tourists from around the world during this time. It's the best time for partygoers, families, and honeymooners to enjoy the vibrant nightlife, beach shacks, and water sports.
Festivals and Events: Goa Carnival, Christmas, and New Year's Eve celebrations are major highlights. The state comes alive with music festivals, dance parties, and cultural events.
Example: Participate in the Sunburn Festival, an electronic dance music festival, in December to experience world-class DJs and a vibrant atmosphere.
2. Pre-Monsoon (March to May):
Weather: The temperature starts to rise, and humidity increases as the monsoon approaches. It's relatively quieter compared to the peak season, and prices may be lower.
Ideal for: Travelers looking for a more relaxed and budget-friendly experience. Water activities are still available, but the heat might limit outdoor exploration.
Example: Explore the less crowded beaches like Morjim and Ashwem, and enjoy the quieter side of Goa's coastal beauty.
3. Monsoon (June to September):
Weather: Monsoons bring heavy rainfall and high humidity. Many beach shacks and water sports operators close during this time. The landscape turns lush green.
Ideal for: Nature enthusiasts who enjoy the beauty of rain-soaked landscapes, serene beaches, and less-crowded attractions. It's a good time for Ayurvedic treatments and spa retreats.
Festivals and Events: Sao Joao Festival in June, celebrating the feast of St. John, involves traditional customs like jumping into wells.
Example: Explore the Dudhsagar Waterfalls in their full glory during the monsoon season, as they gush with water cascading down the rocks.
4. Post-Monsoon (October to early November):
Weather: The rain starts to subside, and the weather becomes more pleasant. The lush greenery and rejuvenated landscapes are a sight to behold.
Ideal for: Those who want to avoid the crowds but still enjoy the beaches and water activities. Many places and attractions begin reopening for the upcoming tourist season.
Festivals and Events: The Shigmo Festival, a spring festival celebrating Goan mythology and culture, usually falls in March.
Example: Visit the spice plantations and wildlife sanctuaries to experience Goa's nature during its revitalized state.
In Conclusion: The best time to visit Goa depends on your preferences. If you're drawn to vibrant parties, music festivals, and a lively atmosphere, the winter months of November to February are ideal. If you prefer serene landscapes and off-season discounts, consider the pre-monsoon and post-monsoon periods. For a unique experience of the monsoon's natural beauty and tranquility, the rainy season is perfect. Choose your travel time based on your desired activities and the type of environment you want to immerse yourself in.