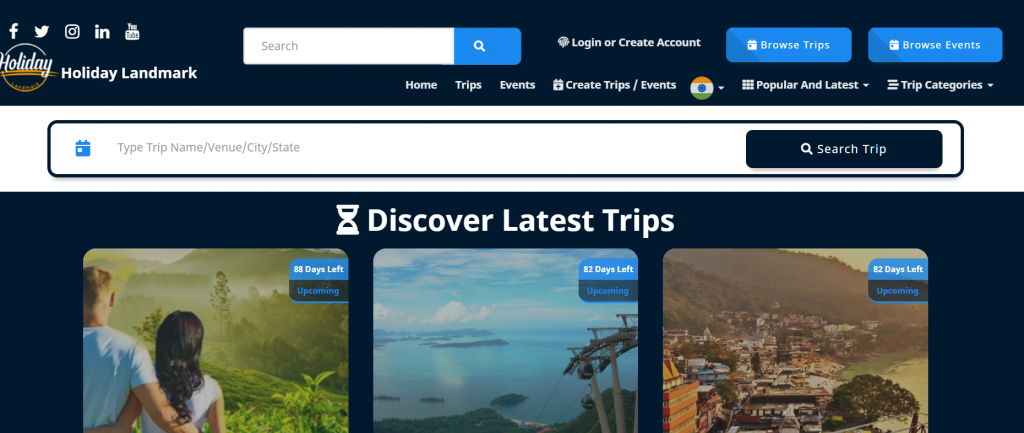 HolidayLandmark is an Adventure Travel Group based out nowhere but on World of Web. It was founded by group of sober trekkers and travelers who have urban settlements but wander in search of wilderness in forest. HolidayLandmark provide an online platform for travelers to find a buddy travelers in order to google adventures and stimulate wild instincts to bing and those who wants to go back into the wild.
Anyone from anywhere can become trip/events organizer or plan their destiny on this portal and share with the world to find missing travelers who is still under urban border and looking out for some leader who can lead them back into the forest.
Anyone can become HolidayLandmarker create a new line of Holiday Landmark which is untouched and unexplored. BUT
Nuts who want to read official language, for them – HolidayLandmark will be a leading travelers group community around the world.

HolidayLandmark is a online service which allows users to browse, create, and promote local events and its 100% free. Anyone can become a Events organizers and publishers at this platform. HolidayLandmark platforms to everything from the latest in live sports events, to music festivals and concerts, standup comedy and open mic shows, food and shopping festivals, theatre, workshops.