A trip to Goa is incomplete without visiting Panaji, the capital of the state. Located across the Mandovi river, this side of the town is known for its luxurious casino ships and cruise boats which lightens up the stagnant water. There is no doubt that Goa is considered the party capital of India, but the state capital also has many options to enjoy the thrilling experiences of nightlife in Panjim. From the year's old bars to the fancy nightclubs, there are a lot of options for the sundowners.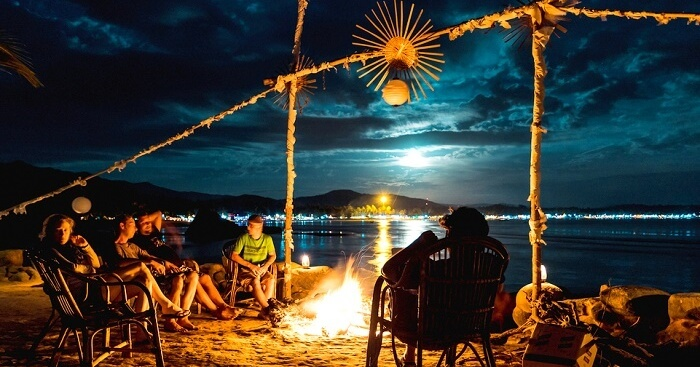 8 Best Nightclubs Every Party Freak Must Visit After The Sun Sets Down in Panjim, Goa
Floating Casinos – Gambling All Night!
Taverna – Lively Pub
Cafe Mojo – First English Pub In Goa
Soho Fontainhas – Cozy Interiors
Down The Road – Relaxing Nights
Joseph Bar – For Fresh Draught Beer
Quarterdeck – Open-garden Restaurant
Oak Barrel – Fancy Bar
Floating Casinos – Gambling All Night!
| Place | Floating Casinos – Gambling All Night! |
| --- | --- |
| About | Experience the excitement of gambling on the floating casinos in Panjim. These casinos offer a variety of games including poker, roulette, blackjack, and slot machines. Enjoy the glitz and glamour of the casino scene on the Mandovi River, offering an unforgettable nightlife experience. |
| Location | Mandovi River, Panjim, Goa |
| Direction | The casinos are situated along the Mandovi River and can be accessed by taking a boat ride from various points in Panjim. |
| Famous For | The vibrant nightlife, entertainment, and the thrill of gambling. |
| Cost per Person | The cost can vary based on the casino and the games you choose to play. Entrance fees might include complimentary gaming chips or packages. |
| Recommendation | Try your luck at the gaming tables, enjoy live music and entertainment, and savor the luxurious ambience of the floating casinos. |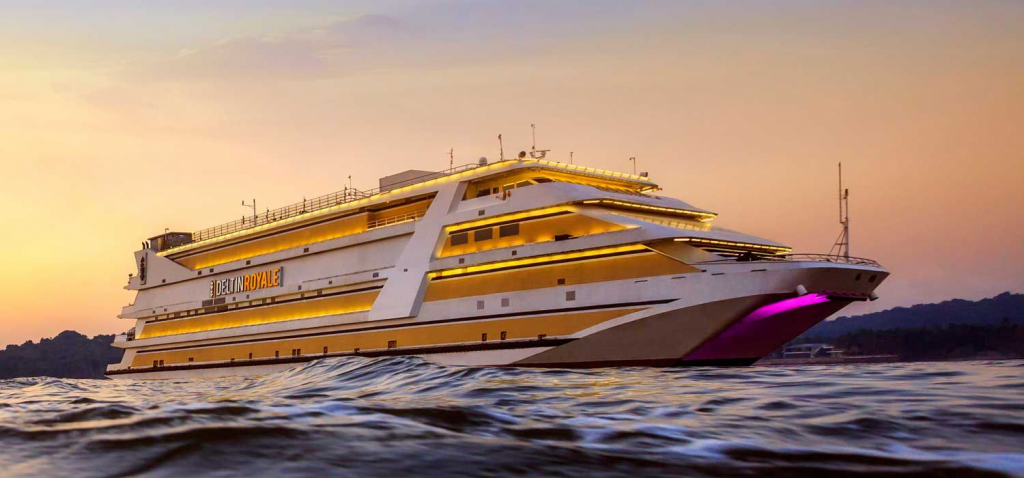 Taverna – Lively Pub
| Place | Taverna – Lively Pub |
| --- | --- |
| About | Taverna is a lively and vibrant pub in the heart of Panjim. It offers a lively atmosphere, great music, and a variety of drinks and snacks. It's a popular spot for locals and tourists alike to unwind and socialize. |
| Location | Campal, Panjim, Goa |
| Direction | Located near the Kala Academy, it's easily accessible from various parts of Panjim. |
| Famous For | The energetic vibe, live music, and a wide range of drinks. |
| Cost per Person | Prices for drinks and snacks can vary, but it's generally affordable. |
| Recommendation | Enjoy the lively ambiance, dance to the music, and make the most of the social atmosphere at Taverna. |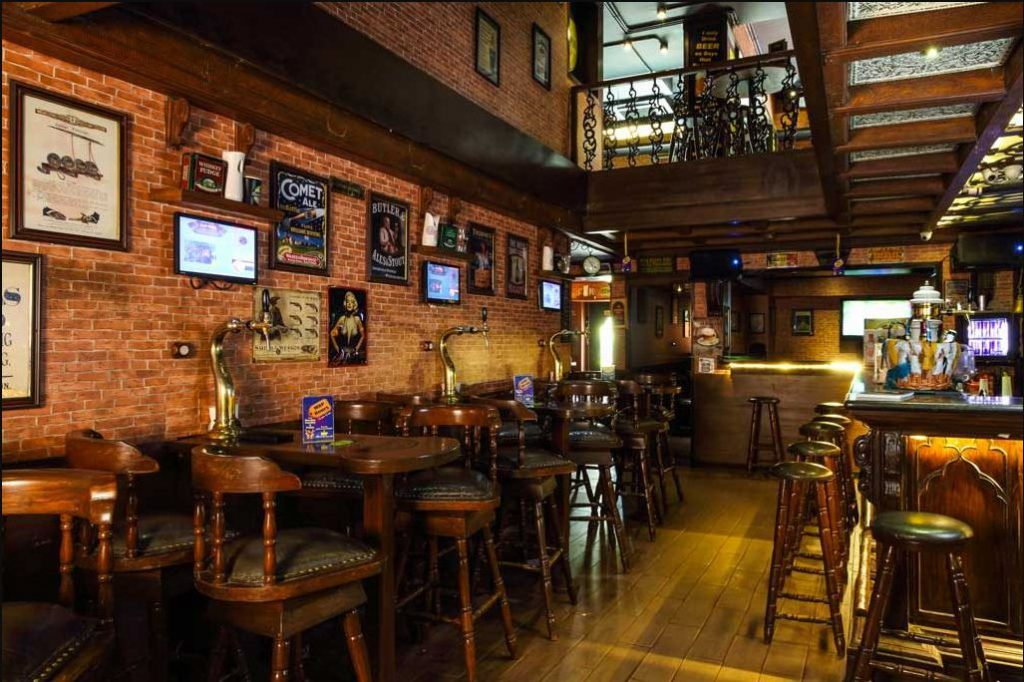 Cafe Mojo – First English Pub In Goa
| Place | Cafe Mojo – First English Pub In Goa |
| --- | --- |
| About | Cafe Mojo is known as the first English pub in Goa. It offers a laid-back and cozy setting, making it a great place to relax and unwind. The pub has a variety of drinks and a selection of international and Goan cuisine. |
| Location | Panjim, Goa |
| Direction | Located near the St. Inez Church, it's easy to find in the heart of Panjim. |
| Famous For | Being the first English pub in Goa, its cozy ambiance, and a wide range of drinks and food. |
| Cost per Person | Prices for drinks and food are reasonable, making it suitable for various budgets. |
| Recommendation | Try their signature cocktails, enjoy the warm and inviting atmosphere, and relish the pub grub at Cafe Mojo. |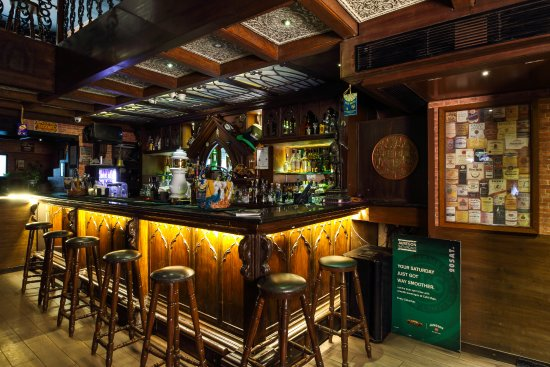 Soho Fontainhas – Cozy Interiors
| Place | Soho Fontainhas – Cozy Interiors |
| --- | --- |
| About | Soho Fontainhas is a charming café known for its cozy interiors and serene ambiance. It's a perfect place to enjoy a cup of coffee, indulge in desserts, or have a light meal in a peaceful setting. |
| Location | 31st January Road, Fontainhas, Panjim |
| Direction | Situated in the historic Fontainhas area of Panjim, it's easily accessible from various points in the city. |
| Famous For | The tranquil and artistic ambiance, a variety of coffees, teas, and delicious desserts. |
| Cost per Person | Prices for beverages and food are reasonable, making it a great spot for a relaxing break. |
| Recommendation | Try their specialty coffees, enjoy the artistic décor, and spend a leisurely time at Soho Fontainhas. |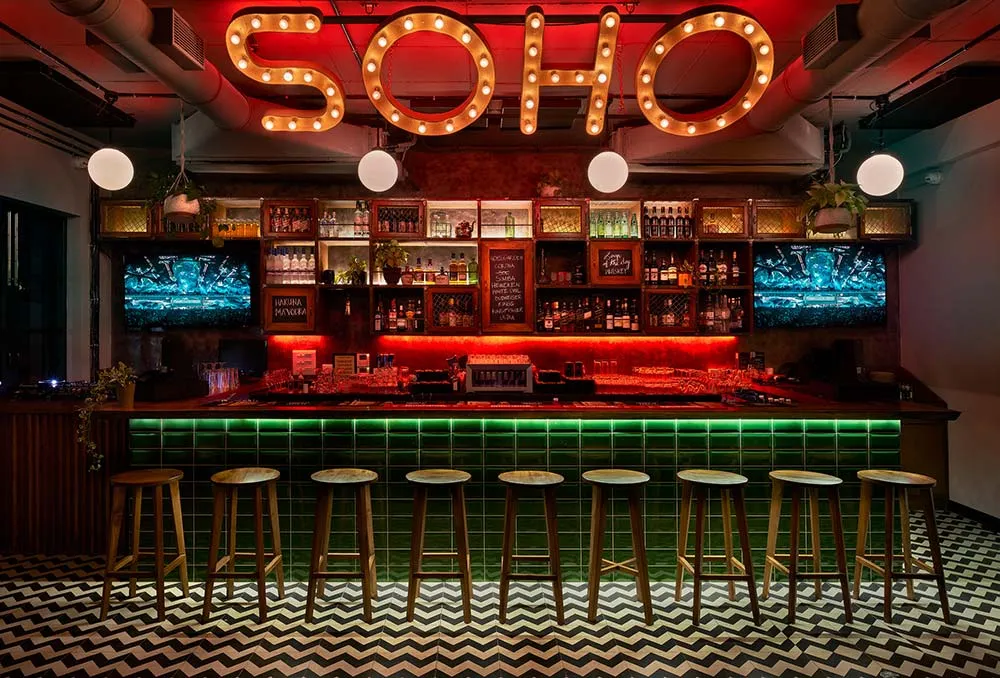 Down The Road – Relaxing Nights
| Place | Down The Road – Relaxing Nights |
| --- | --- |
| About | Down The Road is a laid-back pub known for its relaxed and easygoing atmosphere. It's a great place to hang out with friends, enjoy drinks, and engage in conversations. |
| Location | St Inez, Panjim, Goa |
| Direction | Situated in St. Inez, it's easily accessible from different parts of Panjim. |
| Famous For | The laid-back vibe, outdoor seating, and a variety of drinks. |
| Cost per Person | Prices for drinks and snacks are reasonable, making it a budget-friendly option. |
| Recommendation | Enjoy the outdoor seating area, engage in conversations, and experience the relaxed vibe at Down The Road. |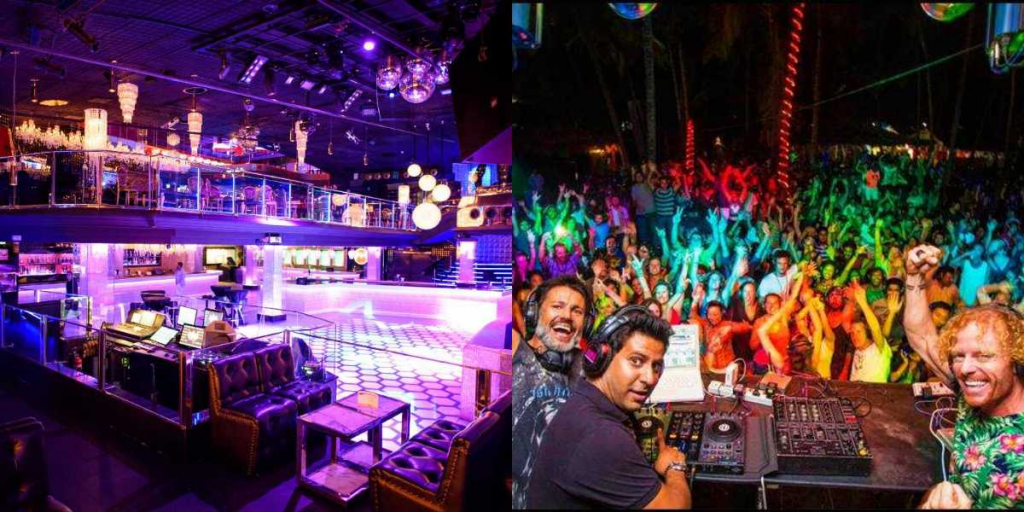 Joseph Bar – For Fresh Draught Beer
| Place | Joseph Bar – For Fresh Draught Beer |
| --- | --- |
| About | Joseph Bar is a local favorite known for serving fresh and chilled draught beer. It offers a no-frills ambiance where you can enjoy a refreshing drink and mingle with the locals. |
| Location | Rua 31 de Janeiro, Altinho, Panjim |
| Direction | Located in the Altinho area of Panjim, it's easily accessible from different parts of the city. |
| Famous For | Serving fresh and chilled draught beer, its unpretentious setting, and a friendly crowd. |
| Cost per Person | Prices for draught beer are affordable, making it a popular spot among locals. |
| Recommendation | Enjoy the simplicity of the place, savor the fresh draught beer, and strike up conversations at Joseph Bar. |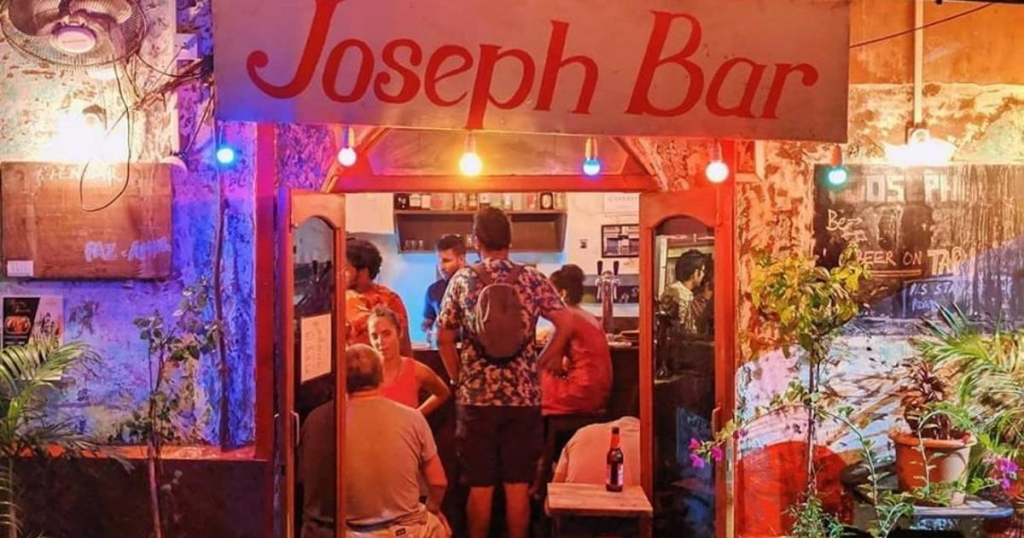 Quarterdeck – Open-garden Restaurant
| Place | Quarterdeck – Open-garden Restaurant |
| --- | --- |
| About | Quarterdeck is an open-garden restaurant offering a pleasant outdoor dining experience. It's known for its serene ambiance, delicious food, and the opportunity to dine under the open sky. |
| Location | Hotel Mandovi, D. Bandodkar Road, Panjim |
| Direction | Located at Hotel Mandovi, it's conveniently situated along D. Bandodkar Road in Panjim. |
| Famous For | The open-garden setting, a variety of cuisines, and the serene dining atmosphere. |
| Cost per Person | Prices for food and beverages are moderate, offering good value for the experience. |
| Recommendation | Opt for outdoor seating, en |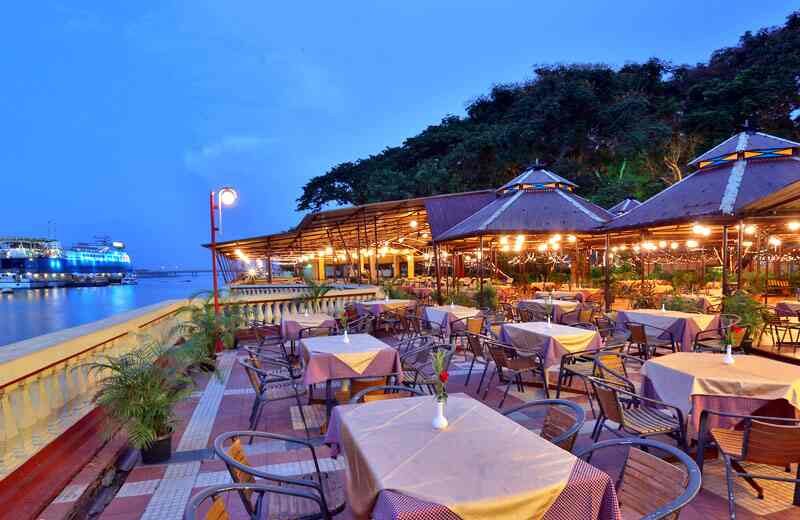 Oak Barrel – Fancy Bar
| Place | Oak Barrel – Fancy Bar |
| --- | --- |
| About | Oak Barrel is a fancy bar with a sophisticated ambiance. It's a place to enjoy premium drinks, cocktails, and a selection of fine wines in an upscale setting. |
| Location | The Crown Goa, Bairo Alto Dos Pilotos, Jose Falcao Road, Panjim |
| Direction | Located at The Crown Goa, it's easily accessible and stands out along Jose Falcao Road. |
| Famous For | The upscale and elegant atmosphere, a variety of premium drinks, and the sophisticated crowd. |
| Cost per Person | Prices for premium drinks and cocktails are relatively higher, offering a luxurious experience. |
| Recommendation | Savor the premium drink selection, enjoy the upscale ambiance, and indulge in a sophisticated evening at Oak Barrel. |