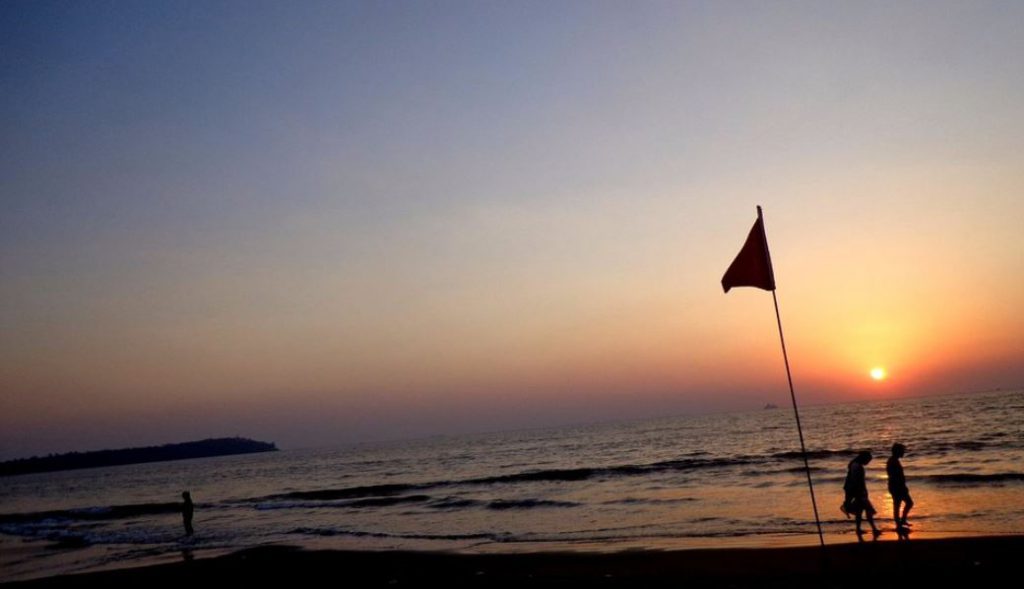 In the heart of capital city of Goa. you will enjoy the walk on the beach and also the sunset. Honestly if you come to Goa and don't explore Panjim beaches, your trip will be incomplete. So if you are next time in Goa don't forget to Visit Panjim beaches and backwaters.
Lastly, a piece of advice, visit Panjim or for that matter, any place of Goa in June or July, during the monsoon. Because during this time the beauty of the state increases to many folds!
Below are some of the best 10 beaches and backwaters you must visit once in Panjim, Goa.
Dona Paula Beach
Vainguinim Beach
Miramar Beach
Patnem-Colomb Beach
Bambolim Beach
Rajbagh Beach
Coco Beach
Caranzalem Beach
Odxel Beach
Canaguinim Beach
1. Dona Paula Beach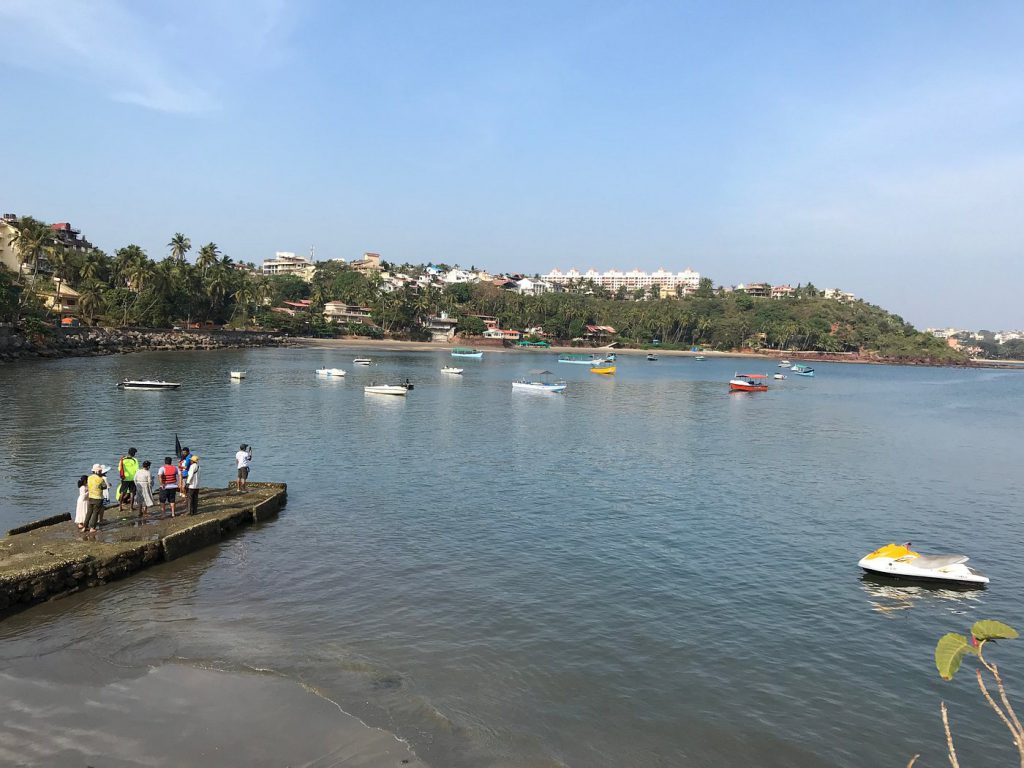 Dona Paula is one of the most popular tourist place.
Dona Paula beach is famous for its love story about Viceroy's daughter Dona. It is like from where you can watch the sea and do shopping along the road side.
It is Very Silent beach. It refreshes mind and bring peace into breaths.
Place is nice and surrounded by Jetty station near with many food joints and hotels.
Go for a walk, sit on the beach or treat the adventure enthusiasts inside you, indulge in water sports, like parasailing and kayaking.
2. Vainguinim Beach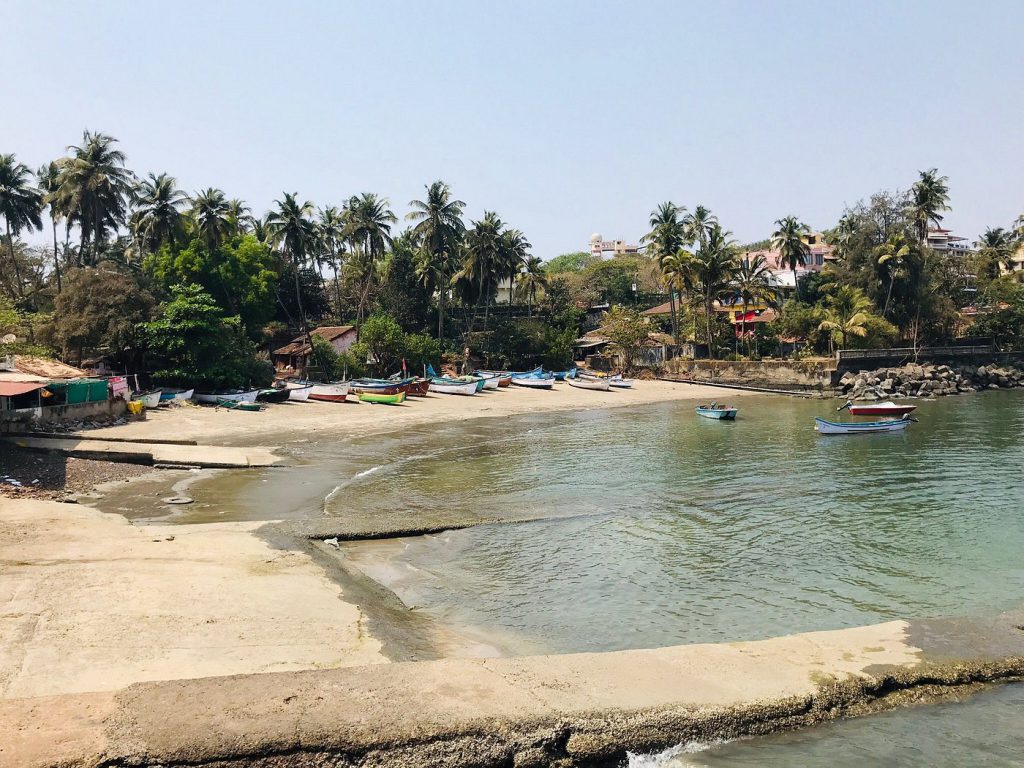 Vainguinim beach is almost a private beach to Cidade De Goa Resort and Sandalwood Resort.
Its silver sand and clear greenish blue waters and attracts the tourists who are usually looking for isolation and some quiet time.
This beach is surrounded by plush trees and less crowded.
Visit this place if you do not like much-crowded places. It is next to Cidade Beach Resort and is mostly frequented by the guests from the resort and some local residents. The beach is quite clean and you can swim here too.
There are water sports like Jet ski,- Para sailing, Banana ride etc.
3. Miramar Beach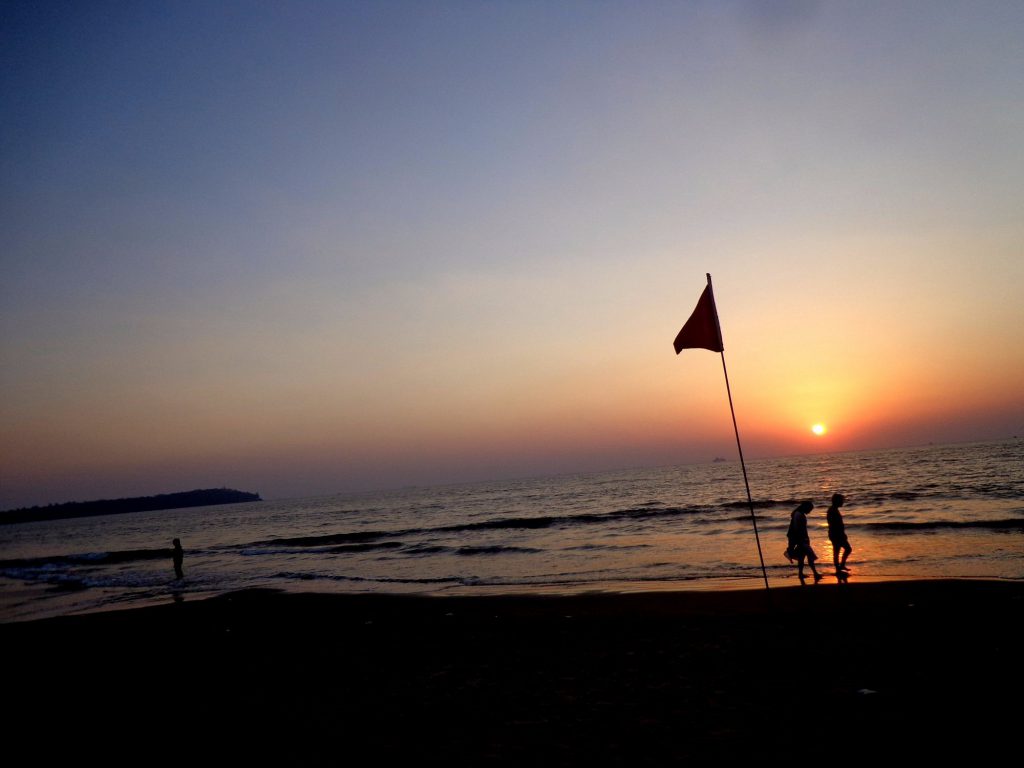 It is Located right in the middle of the capital city Panjim, Miramar is a busy beach. Dotted with people from dawn to dusk.
You can see river Mandovi merging with Arabian sea on one end of the beach Far towards the other end there is caranzalem beach the two together give you ~5Kms to roam.
You can try the boat ride. And if you are here at the right time you might be lucky enough to see a few dolphins.
Nice beach with lots of pine trees on one side ,lots of watersport activities and a good beach overall.
4. Patnem-Colomb Beach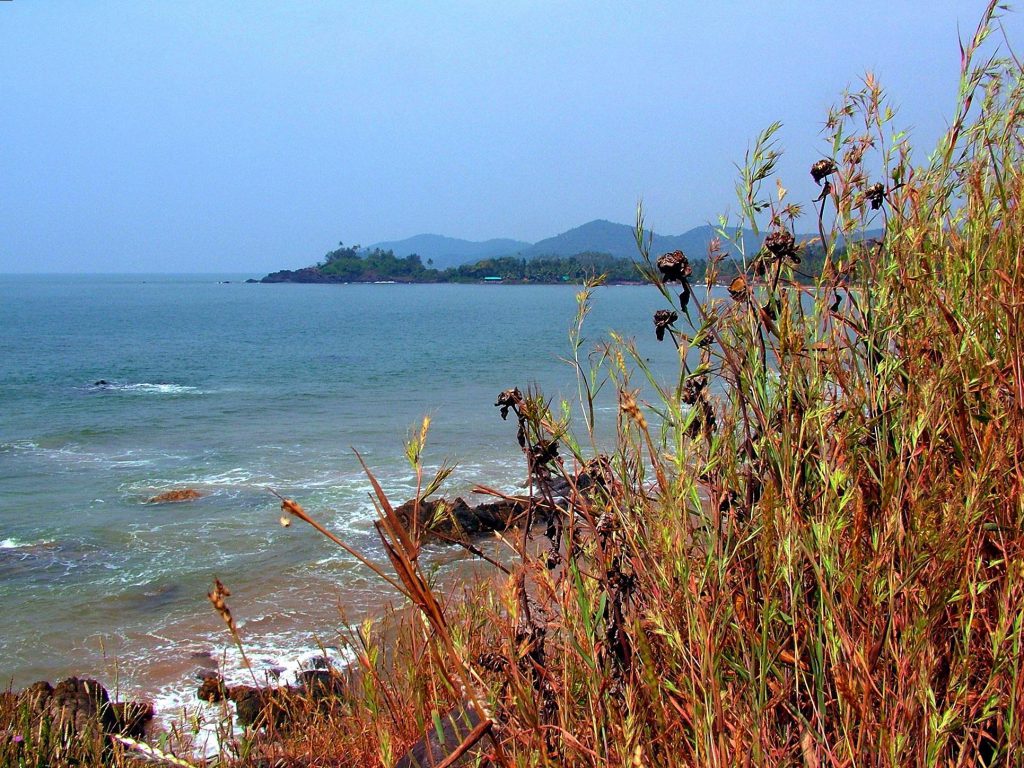 Patnem beach is so beautiful and peaceful.
It is famous amongst peace lover and retreat finders. Beach was full with huts, shakes and amazing small cottages facing beach with outstanding good, calming yoga sessions and massage routines and of course blissful sun all the time.
You can reach here by car or 2 wheeler, but i will suggest to take 2 wheeler since parking can be issue and road is also very narrow. You will find some good restaurant on beach itself.
can see lots of sandpipers and dolphins in the bay.
you can get many beach side restaurant and food option.
5. Bambolim Beach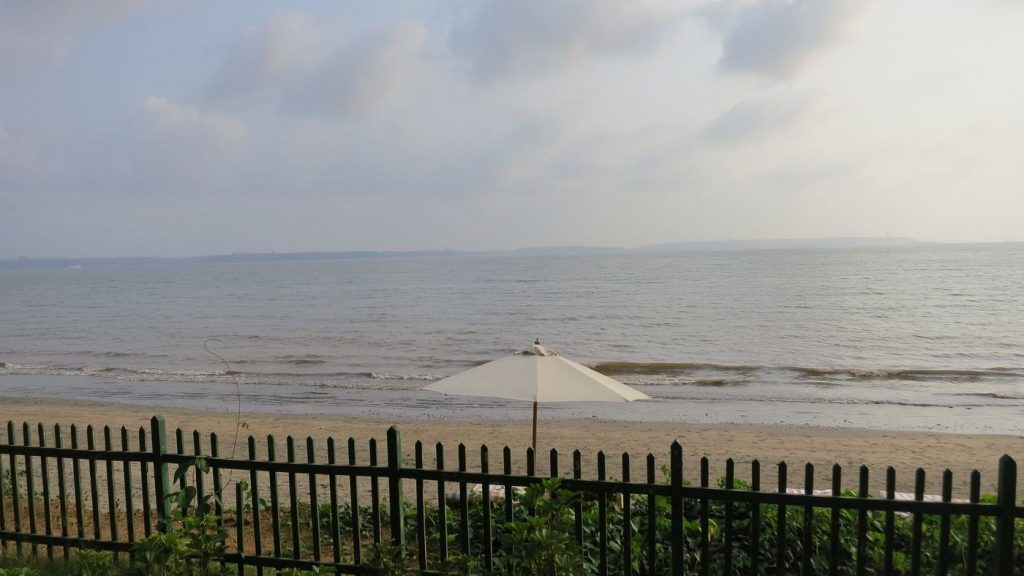 This beach is right behind the Hyatt in the Panjim region
It's worth visiting. Boating is available. you can find many pebbles & shells.
It is less crowded compared to other beaches in Goa. The beach is clean and well maintained.
6. Rajbagh Beach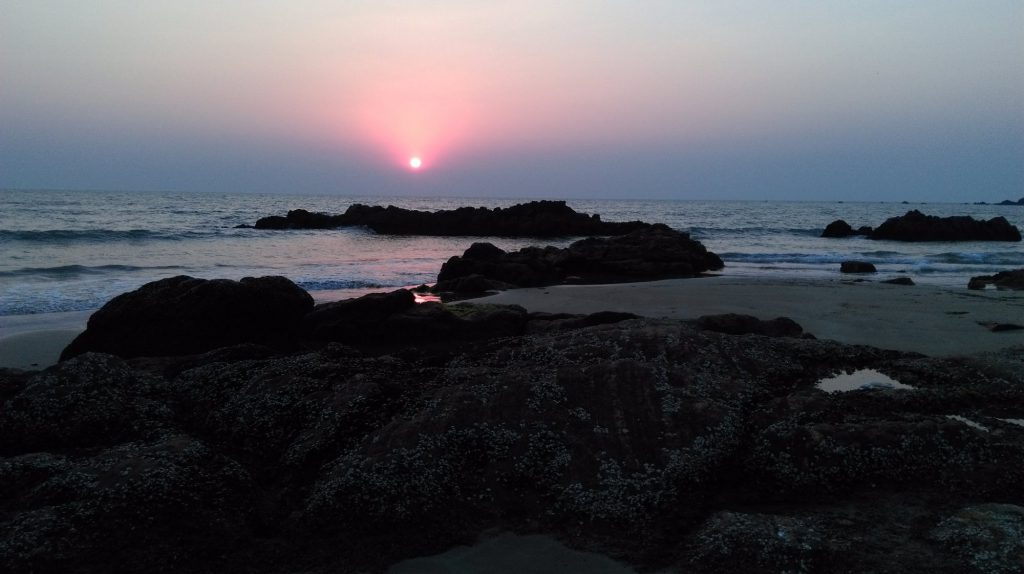 Near to the Lalit hotel, Rajbagh is an amazing spot for people looking to spend some quality time on the beach.
The Rajbagh sea coastline is covered with high palm trees and heavy pine trees.
The Rajbagh beach has always prided itself for being one of the best and cleanest beaches found in Goa. The beach has a mesmerizing 1 km long shoreline which offers a lovely time at the beach.
Sleep in the sun or swim all day long and also Drinks, food and even massage – everything is available here.
Location: It is around 9 KM away from Panjim Bus Stop
7. Coco Beach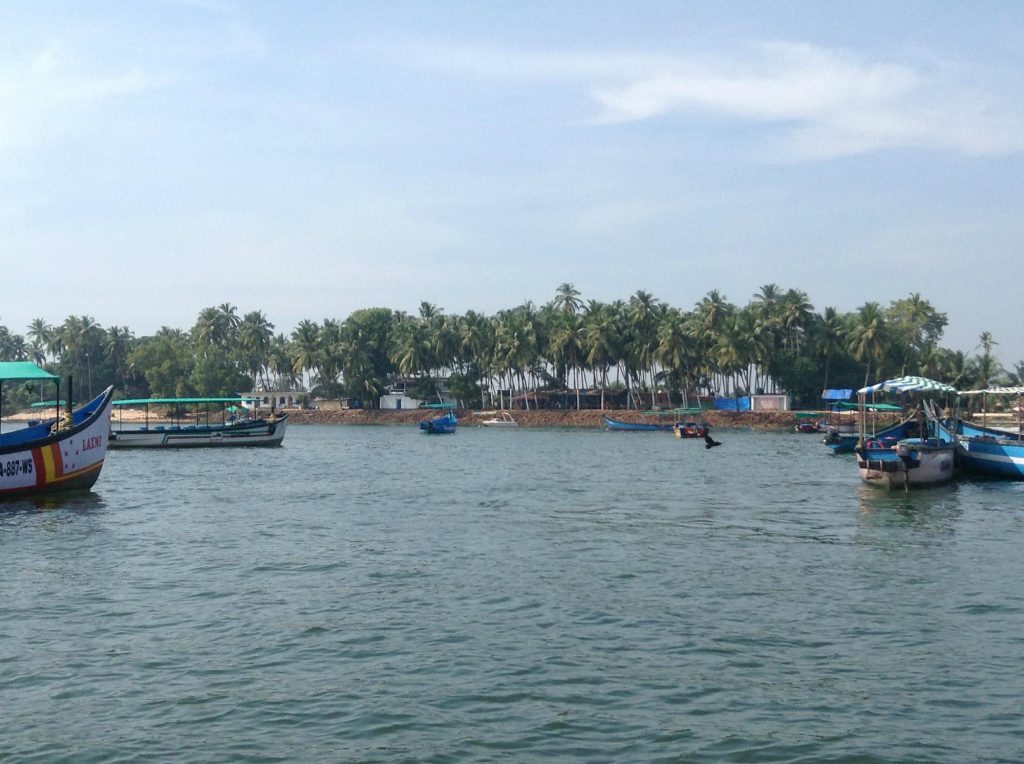 Coco Beach is one such part of Goa where tourists can spend hours entertaining themselves with the stunning scenery and a vast array of incredible watersports.
Coco Beach has a truly unique location, for it stands right on the mouth of the Nerul River. Coco Beach is primarily perceived as a natural bridge between Candolim and Nerul.
Coco Beach is a popular fishing hub. If you travel to the Beach, you will notice fishers dotting the place all day round.
You can have Nice boat ride and see some dolphins and also get to see great view of agoda fort .
Lot of shopping stalls, some food stalls, and finally the biggest attraction – Arabian Sea boat rides. They boast of a ride to see the underground jail, Fort Aguada, as well as spot some dolphins in the sea.
Location: It is around 8.5 KM away from Panjim Bus Stop
8. Caranzalem Beach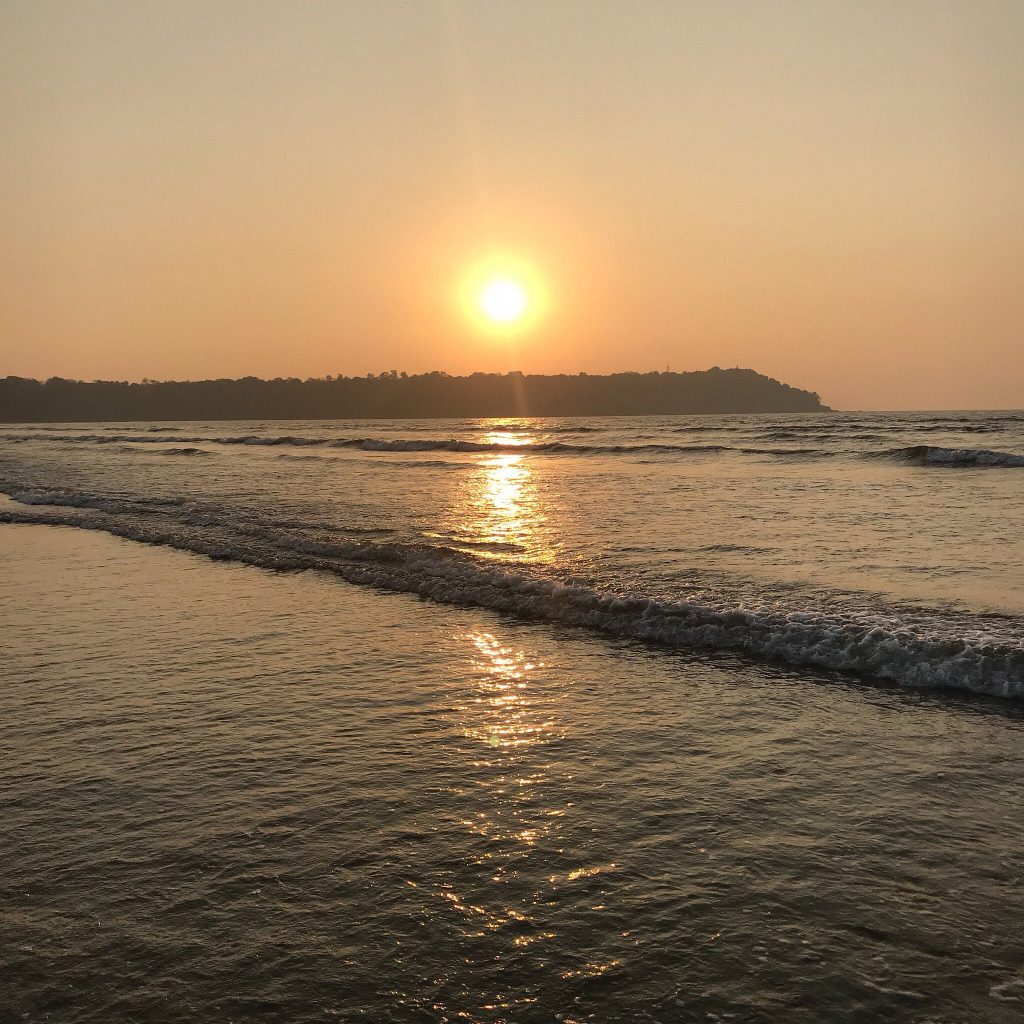 The Caranzalem beach is situated at about 4 kms from Panjim in between Miramar and Caranzalem.
The beach is 3.5 km long and has stretches of white sand and clear water. The beach is also considered safe for swimming as it has an undercurrent free shore.
One can enjoy a lot of water sports at the Caranzalem beach as it has a lot of water scooters and other water sport facilities. There are also a number of hotels and restaurants in the area that serve some tasty Goan dishes and drinks.
surrounding beaches such as the Dona Paula beach, the Vainguinim beach and the Miramar beach.
can also enjoy sightseeing of the nearby attractions such as the Cabo Raj Bhavan, the British Cemetery, the Goa Science Museum and the St Inez cemetery.
Location: It is around 7.5 KM away from Panjim Bus Stop
9. Odxel Beach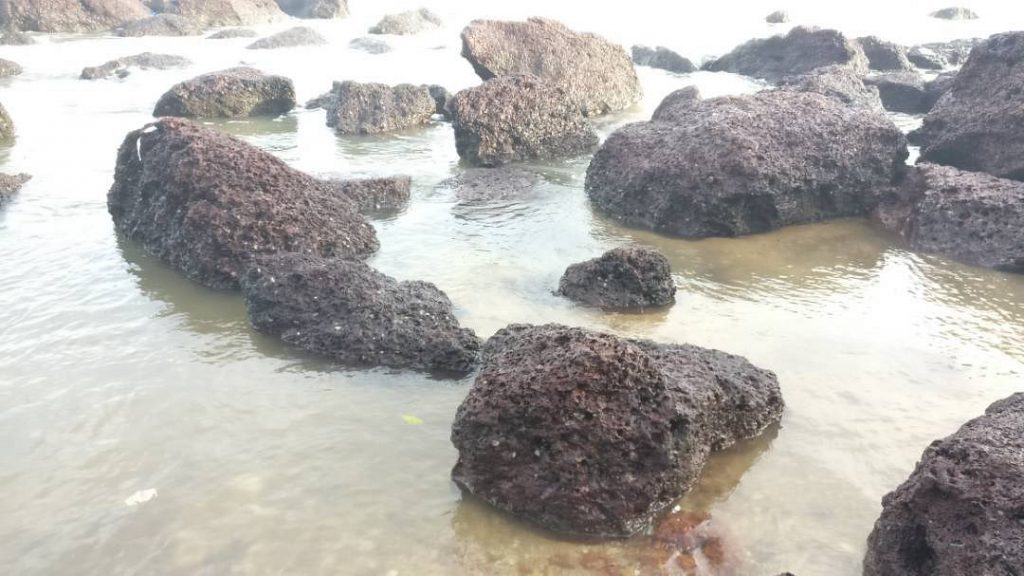 Odxel beach is located at a distance of 10 km from Panjim in the village of Odxel.
Odxel beach is a very small and beautiful beach.The clean sand and swaying palms adds on to the beauty of the beach.
This is a quite and pleasant place to relax and spend the time in peace and privacy.
It is a favourite picnic place for the local people.The beach is not favourable for swimming as there are many rocks.
You can see Vasco port view ,the small chapel ,Some locals are living and Bay15 hotel occupied main space here.
Location: It is around 7 KM away from Panjim Bus Stop
10. Canaguinim Beach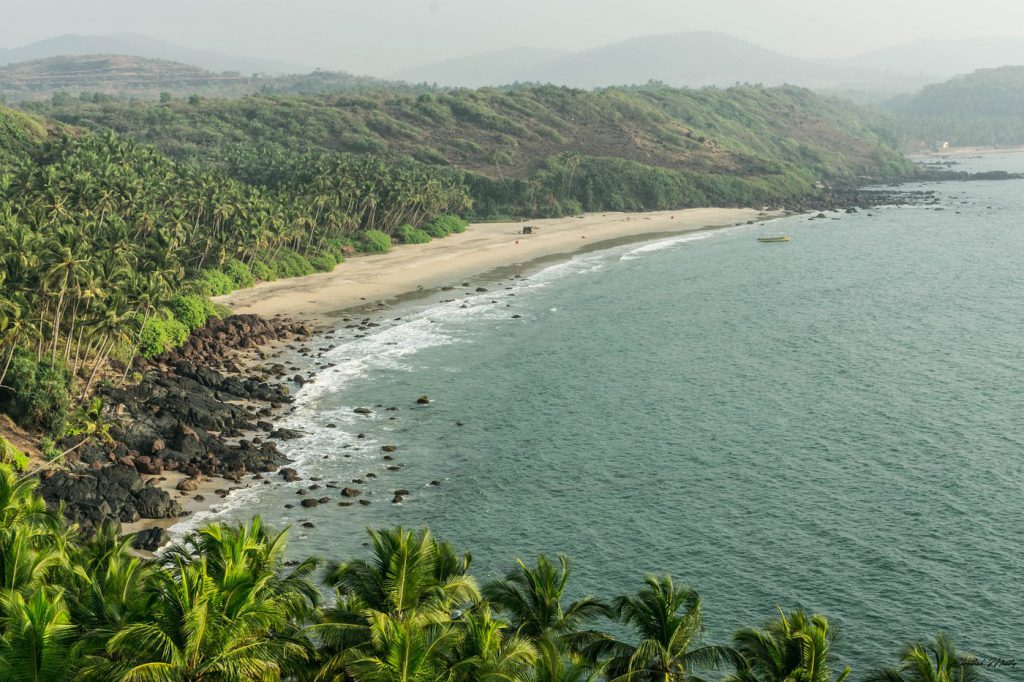 Canaguinim beach is another south Goa beach that is situated to the south of the Betul beach. The beach has a low wall around it and also has some rocks and a river inlet at the end.
There are also a number of rooms for rent found here for accommodation.
Before reaching Canaguinim one comes across a beach called Zorint beach that can be reached from a fresh water stream via a small valley situated to the south of a stony plateau. Due to this reason the beach is usually deserted.
There are many buses that run from Margao to Cabo de Rama (which is situated nearby) that stop at Canaguinim.
Canaguinim beach is famous for amazing views of the Cabo de Rama fort situated towards the south end of the beach.
Location: It is around 55 KM away from Panjim Bus Stop
Image Gallery of Beaches Must to Visit in Panjim, Goa