Mussoorie Sightseeing Trip
Mussoorie Sightseeing Trip
1.Confirmation is immediate
2.No credit card or instant payment needed to book.
3.We'll send you an email confirming your details of
reservation/payment
Reveling in its sobriquet "Queen of the Hills", Mussoorie stands out among all the hill stations in the world. This elegant town, steeped in old-world charm has been blessed by more than its fair share of natural beauty. A glimpse of the layers upon layers of hills, rising up higher and higher to join the eternally snow-clad Himalayas can jolt even the most jaded traveler to attention! Some of the most majestic peaks in the Indian Himalayas can be clearly observed from Mussoorie – Chaukhamba, Bandarpunch, the Gangotri group, and Srikantha are a commanding presence in the distance. These spectacular views of steep, rolling hills draped in dense forests of oak, cedar, pine, birch rhododendron and of course, holy Deodar trees will have you giggling with wonder. Mussoorie town spreads out over a ridge in the Garhwal Himalayas, more than 6500 feet above sea level.
Where
Mussoorie Sightseeing Trip
Mussoorie, Uttarakhand, India 248179
Mussoorie, Uttarakhand, India
When
23 Aug 2025, 06:00 AM
Till
23 Aug 2025, 08:00 PM
Organizors & Pubslished by holidaylandmark
Contact:

Email:- contact@HolidayLandmark.com | Phone:- 7739774984 | You Tube |Instagram | WWW | Facebook

Day 1 :
Mussoorie, Uttarakhand, India
Click Here
1. Kempty Falls
Time: 08.00 AM
The well-known Kempty Fall is located on the Dehradun-Mussoorie road. This mighty waterfall falls to the ground from an altitude of 40 feet and is located 4,500 feet above sea level. Owing to its valuable location of being surrounded by tall mountain cliffs and magnificent natural beauty, John Mekinan developed this place as a popular picnic spot. From here you will also get a grand panoramic view of other nearby mountains and forest clusters. Kempty Falls derives its name from "camp and tea", from the elaborate tea parties that once used to be held here. Locals colloquialized the term and turned it into "Kempty" and that's what it has been known as ever since! The water that falls cascades along the mountain and divides into five channels.

2. Sister's Town
Time: 09.30 AM
Overlooking the Great Garhwal Ranges of Uttarakhand, the Sister's bazaar also known as Sister's Town is a must-see stop in your one-day Mussoorie tour by car. As you ride past the gorgeous Deodar and chestnut trees, this little town is a spectacle and a treat to the eyes. The area has a famous history and is named after the nuns that lived and served the British there in the early and late nineteenth century. This quaint little locality is full of several shopping complexes and eateries for one to explore the best of Uttarakhand's culture. Contrary to the term 'bazaar', it is not as populated as one might expect it to be and is extremely pleasant for a quiet walk around.

3. Lal Tibba
Time: 10.30 AM
Located at Depot Hill in Landour, a few kilometers away from main Mussoorie is its most popular place, Lal Tibba. Lal Tibba is a viewpoint and a frequently visited tourist spot, located at the highest point in Mussoorie. It is 7500 ft above the ground and has the most beautiful view that Mussoorie has to offer. It is in this part of Landour, Mussoorie that one can see the famous All India Radio and Doordarshan, making this a must-see not only for the view-spotting enthusiasts but also for those invested in the history of civilization in the locality.
4. Company Bagh
Time: 11.30 AM
Another favorite among visiting groups is the Company Garden, also known as Company Bagh. In the same-day Mussoorie tour, you can make a quick visit to these gardens that display a plethora of flowers and nature. One of the popular attractions here is the waterfall right in the middle of a man-made pool amidst the vast expanse of flora. The Company Garden is also a must-see because of the amusement park built there, enjoyed immensely by all age groups.

5. Camel's Back Road
Time: 12.30 AM
Further on in your Mussoorie sightseeing package is a visit to Camel's back road. It is an aesthetic getaway, a good three kilometers long. The place is named so because of the rocks found on the pavement, seemingly appearing like a camel's hunchback. It is not often that one gets to witness such specific art and formations in nature. Thus, during your visit, it is absolutely essential that you take a long relaxing walk exploring the sights and demonstrations of Mussoorie. From monk figures to young school kids to several college students coming from the lavish off-city campuses built around the area, the sight is a spectacle to behold and experience. Overlooking the splendid Doon Valley, the place is a must-see for all because of the majestic Himalayan view that one gets throughout the walk.
6. Mussoorie Hill Church
Time: 02.30 PM
In your Mussoorie one-day tour package by private cab, you must pay a visit to the Mussoorie Hill Church. This Church is considered the oldest Church in the Himalayan range and is also a spectacle because of its beautiful Gothic architecture. The Church is famous as a pre-Raphaelite structure as visible in its construction, thus dating back to Victorian artistic standards and creations. The place is iconic and a must-visit because of its historical significance. It was visited by the Prince of Wales in the early nineteenth century. More importantly, the Church is also home to the famous William Hill organ, which is almost 100 years old.

7. Gun Hill
Time: 03.30 PM
Gun Hill is rumored to be an extinct volcano but today, it serves as the second-highest point in the entire area of Mussoorie, standing proudly at a magnificent height of 2,024 meters! The top of the hill offers a panoramic view of the snow-clad Himalayan ranges, Doon valley, and the entire district of Mussoorie. The meadows are lush green and surrounded by tall grass and even taller trees. It is a gorgeous place, with a different vibe altogether and one of the most unique spots in the Mussoorie local sightseeing tour package!
8. Tibetan Buddhist Temple
Time: 04.30 PM
At a distance of 2.5 km from the Library Bus Stand, Happy Valley is a large Tibetan settlement in Mussoorie. It is also famous for housing IAS Academy, Tibetan temples, and the Municipal Gardens. Happy Valley starts from the west side of Library Point and leads to the Cloud's End.
Happy Valley, also called mini-Tibet is home to about 5000 Tibetan refugees. It is one of the top sightseeing places in Mussoorie. In 1959, when the 14th Dalai Lama took refuge in Mussoorie, many Tibetans came here and since then this valley has been serving as their home. Later the Tibetan government-in-exile moved to Dharamshala in Himachal Pradesh but left behind a strong community of Tibetans who have today become an integral part of the culture of Mussoorie. The Buddhist Temple and Tibetan Homes Foundation continue the legacy if beautiful Tibetan culture in Mussoorie. In the year 1960, the Indian government opened up Central School for Tibetans for Tibetan children in Happy Valley which still remains a reputed school. Mahapandit Rahul Sankrityayan, who is also known as the father of Hindi travel literature, lived with his family for some years in the present Central School's dispensary building.

9. George Everest's House
Time: 05.30 PM
At a distance of 6 km from the Library Bus Stand, George Everest's House, also known as Park Estate, is a heritage building located on the edge of a cliff close to the road toward Cloud's End. It is one of the most scenic places in Mussoorie. Built in the year 1832, the house belonged to Sir George Everest. He was a geographer and the first Surveyor General of India from 1830 to 1843. Sir George was largely responsible for completing the section of the Great Trigonometric Survey of India along the meridian arc from the south of India extending north to Nepal, a distance of approximately 2,400 km. Mount Everest was named in his honor despite his objections in 1865. He stayed in Mussoorie for about 30 years and the house showcases some interesting facts about the famous personality. The house is situated in a picturesque place from where one can catch the panoramic view of Doon Valley on one side and a panoramic view of the Aglar River valley and snow-bound Himalayan ranges on the other. The house is relatively in good condition and the walls were covered with graffiti. The house is under the jurisdiction of the Tourism Department.
10. Hathipaon
Time: 06.30 PM
At a distance of 5 km from the Library Bus Stand, Hathipoan is one of the tourist hotspots situated on the way to Cloud's End. Hathipoan attracts nature lovers and adventure seekers. It is located at the summit of a hill amid a peaceful and serene village known as Saskhet. It's a thickly wooded area that offers breathtaking and heavenly views of the Himalayas. It is also a hotspot for adventure seekers for a number of activities organized at camps like Raincoat camp and Northern Adventure Camp. The road leading to Hathipaon is rough and bumpy. Travelers can also walk from Happy Valley in order to reach the Hathipaon.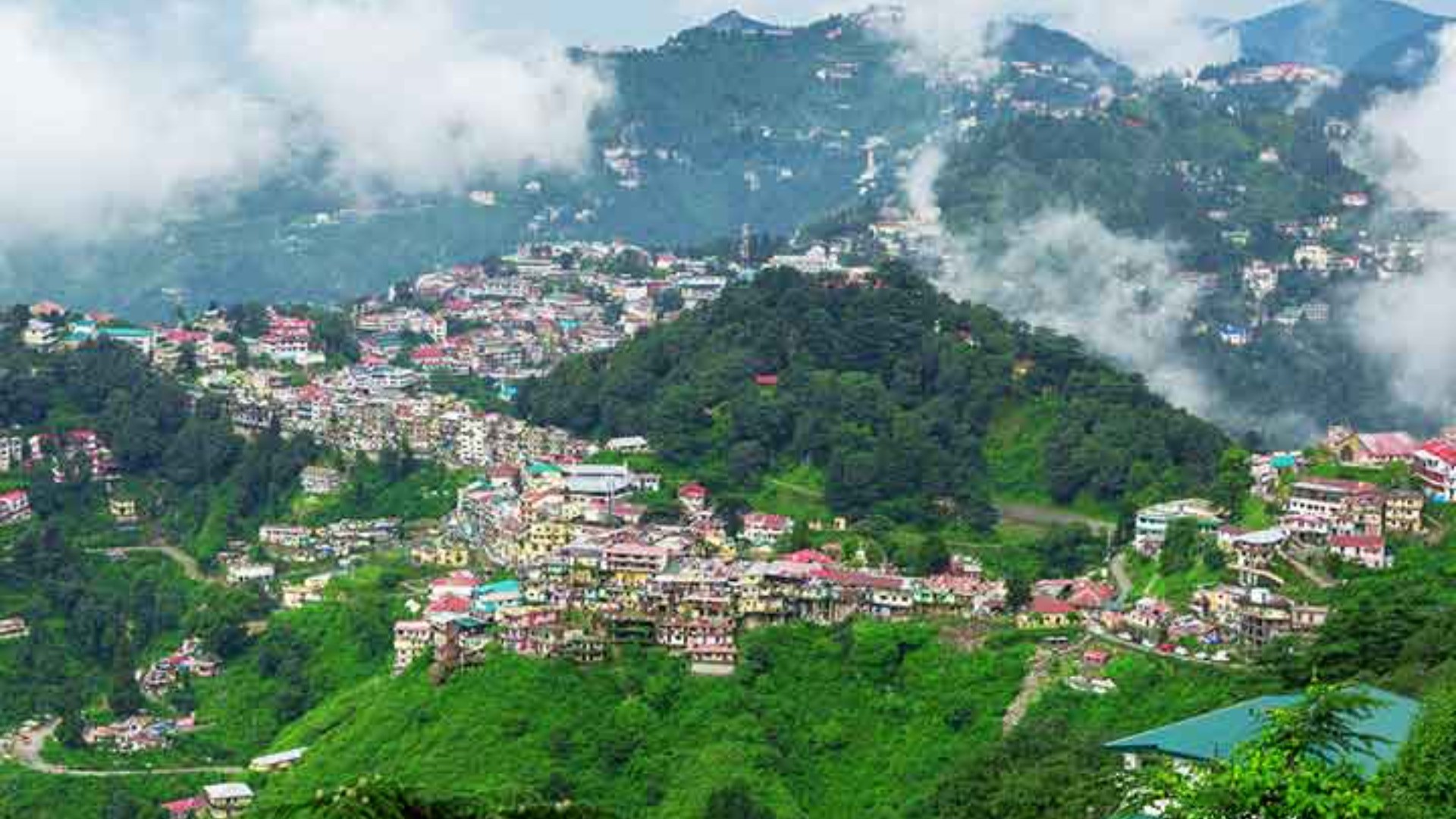 Book special 1Days
Mussoorie Sightseeing Trip packages in INR 3000
incl. direct flights, airport transfers, premium stays & more.4>
Mussoorie, also known as The Queen of Hills, is a beautiful hill station located in Dehradun district of Uttarakhand, perfect for a one day local sightseeing tour. This quaint town is at an elevation of 6,170 feet above the sea level and welcomes visitors every year to enjoy its serene landscape and cool climate. Other than the picture-perfect hills, cool weather and hospitable locals, tourists also enjoy looking at the expansive range of flora and fauna in the hills. Mussoorie served as a summer getaway for the British, where they would escape from the unforgiving heat of the plains. Gradually, the town developed into a popular tourist destination with a variety of fun things to do. Mussoorie is the perfect blend of marvelous colonial structures and bountiful gifts of nature.
Trip Payment Cancallation & Refund Information
Payment Terms & Conditions
Travelers are requested to follow the given itinerary for 1 Day Mussoorie Sightseeing Trip package. Ideally, this 1-day Mussoorie Sightseeing Trip package can not be customized, however, if guests prefer to visit a different set of places in the Mussoorie Sightseeing Trip, they can check the possibility of the same with the listed car rental companies and request a custom quote.
Payment Modes (1000 characters limits)
Online Mode and Offline mode both
Cancellation and Refund Policy: (1000 characters limits)
Please also note that if a particular Mussoorie Sightseeing Trip package is closed on the scheduled day of the tour, it will not be covered from the list of sightseeing places. Please check the possibility of visiting an alternate place with a cab vendor before you book the tour.
Already Have An Account?Log In
You Have don't An Account? Sign Up
You Have don't An Account? Sign Up
You Have don't An Account? Sign Up