Lucknow sightseeing trip
Lucknow sightseeing trip
1.Confirmation is immediate
2.No credit card or instant payment needed to book.
3.We'll send you an email confirming your details of
reservation/payment
The capital and the largest city of Uttar Pradesh, Lucknow, situated on the banks of river Gomti, welcomes you with a heartwarming note of "Muskuraiyein, kyunki aap Lucknow mein hai". A city of kebabs and nawabs, of architecture and history, of literature and culture – that is Lucknow in a nutshell for you. From a slice of rich colonial history to modernized museums, this artistic hub of Awadh region beautifully brings together the opulence of a glittering past and the simplicity of a modern city. Rumi Darwaza, the Mughal Gateway built in the centre of the capital divides Lucknow into 'Old Lucknow' which is ancient, and more crowded, and the 'New Lucknow' which is urban and one of the most planned cities of Asia. Most of Old Lucknow is well-known for its bustling vibrant streets, authentic, mouth-watering kebab and biriyani outlets, lakhnavi chikan market, and the wholesale jewellery stores.
Where
Lucknow sightseeing trip
Lucknow, Uttar Pradesh, India 226001
Lucknow, Uttar Pradesh, India
When
18 Oct 2025, 06:00 AM
Till
22 Oct 2025, 06:00 PM
Organizors & Pubslished by holidaylandmark
Contact:

Email:- contact@HolidayLandmark.com | Phone:- 7739774984 | You Tube |Instagram | WWW | Facebook

Day 1 :
Lucknow, Uttar Pradesh, India
Click Here
Day 1:
9:00 AM – Start your day with an Arrive in Lucknow and check in to your hotel
10:00 AM – Next, Visit the Bara Imambara, a large Shia shrine with an intricate structure and a stepwell
02:00 PM – After lunch, Take a stroll through the nearby Bhool Bhulaiya, a labyrinth of halls and staircases
4:00 PM – Have a traditional meal at a local dhaba or restaurant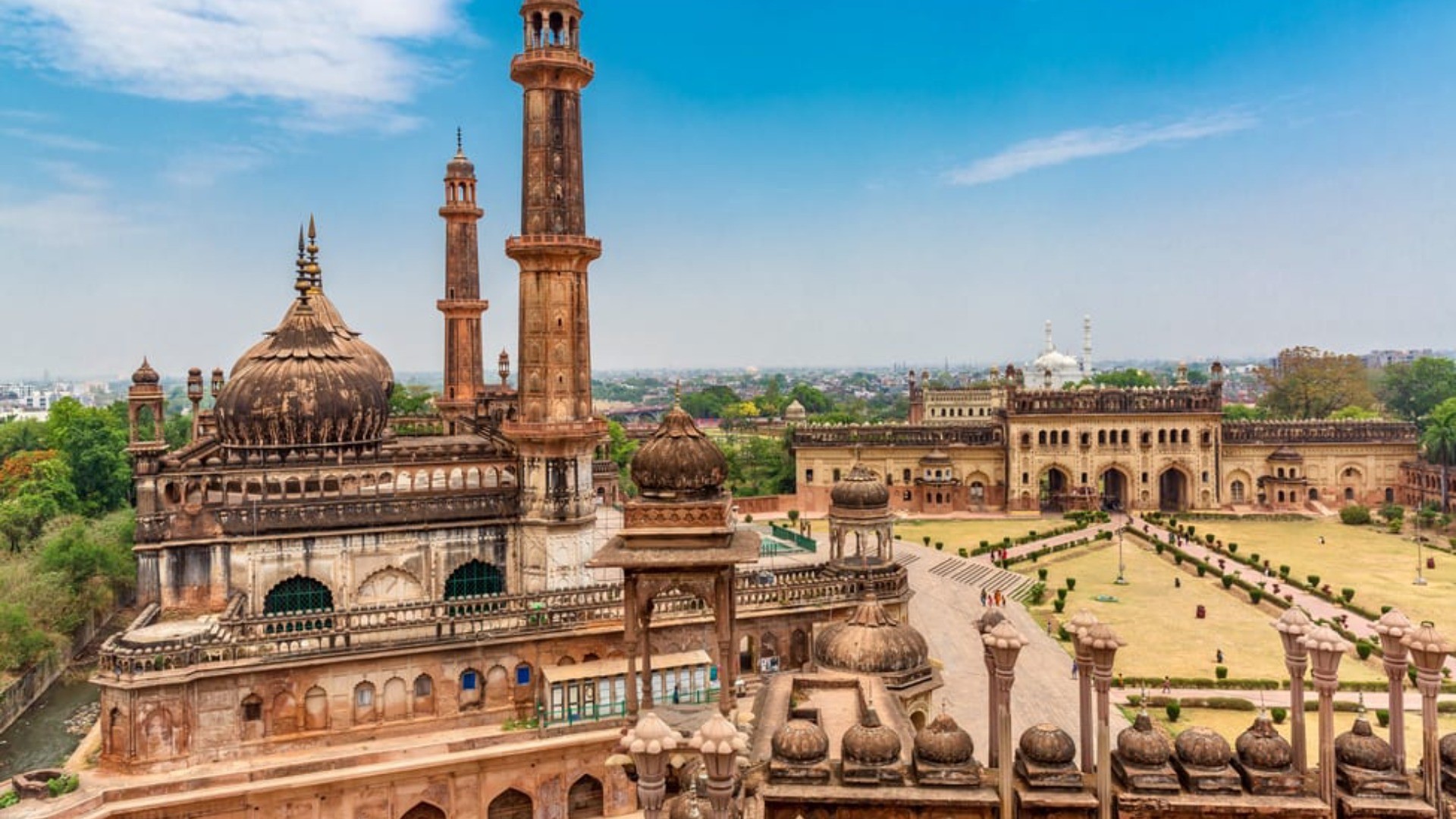 Book special 5Days
Lucknow sightseeing trip packages in INR 25000
incl. direct flights, airport transfers, premium stays & more.4>
Lucknow is the capital of the north Indian state of Uttar Pradesh. It is famous for its Nawabs and Kababs. The city was the capital of the Awadh dynasty for many centuries till the British conquered it. The Awadhi Nawabs (this is how the kings or the supreme leaders of the Awadhi dynasty were addressed) built multiple monuments across the city and developed it as a hub of music, dance, art, poetry, embroidery, education, and food. The Nawabs were known for their love for food which helped the inception of Awadhi cuisine. Lucknow variation of Biryani is considered to be one of the best. Though most of its heritage monuments were destroyed in the war with the British, the city continued to thrive during the colonial era as a center of education, revolution, and urbanization. After struggling out of the post-independence hiccups, it has emerged as one of the fastest-growing planned cities while keeping its rich heritage intact.
Trip Payment Cancallation & Refund Information
Payment Terms & Conditions
Travelers are requested to follow the given itinerary for 1 Day Lucknow sightseeing trip package. Ideally, this 1-day Lucknow sightseeing trip package can not be customized, however, if guests prefer to visit a different set of places in the Lucknow sightseeing trip, they can check the possibility of the same with the listed car rental companies and request a custom quote.
Payment Modes (1000 characters limits)
Online Mode and Offline mode both

Cancellation and Refund Policy: (1000 characters limits)
Please also note that if a particular Lucknow sightseeing trip package is closed on the scheduled day of the tour, it will not be covered from the list of sightseeing places. Please check the possibility of visiting an alternate place with a cab vendor before you book the tour.
Already Have An Account?Log In
You Have don't An Account? Sign Up
You Have don't An Account? Sign Up
You Have don't An Account? Sign Up