Ludhiana City Tour
Ludhiana City Tour
1.Confirmation is immediate
2.No credit card or instant payment needed to book.
3.We'll send you an email confirming your details of
reservation/payment
Ludhiana is the largest city and one of the popular tourist destinations in Punjab, India. The UK BBC has given Ludhiana the title of India's Manchester. This city has a rich history that represents today's nation along with technological and industrial developments and various other aspects. The marvelous monuments, contemporary culture, and authentic mouthwatering food have made Ludhiana a popular tourist destination. Hence, numerous tourists come here to explore its beauty, grandeur, and elegance. The town combines historic monuments, contemporary parks, and shopping malls. Some of the best places to visit on your Ludhiana trip include Rakh Bagh Park, Waves Mall, Pavilion Mall, Gurudwara Mehdiana Sahib, Hardy's World, Guru Nanak Stadium, Maharaja Ranjit Singh War Museum, Deer Park, Phillaur Fort, Silver Arc Mall, Gurudwara Shri Manji Sahib, Nehru Rose Garden, Bilwanwali Masjid, Punjab's Agricultural University Museum, and Punjab Rural Heritage Museum.
Where
Ludhiana City Tour
Ludhiana, Punjab, India 141003
Ludhiana, Punjab, India
When
24 Apr 2027, 06:00 AM
Till
24 Apr 2027, 08:00 PM
Organizors & Pubslished by holidaylandmark
Contact:

Email:- contact@HolidayLandmark.com | Phone:- 7739774984 | You Tube |Instagram | WWW | Facebook

Day 1 :
Ludhiana, Punjab, India
Click Here
Day 1:
Ludhiana is a city in the Indian state of Punjab known for its rich cultural heritage and history. Here is a suggested 1-day itinerary for a city tour of Ludhiana:
Morning:
Time 08:00 AM - Start your day by visiting the Gurudwara Charan Kamal Sahib, one of the most important Sikh shrines in the city.
Time 10:00 AM - Next, visit the Maharaja Ranjit Singh War Museum, which showcases the history and culture of the Punjab region.
Time 11:00 AM - Take a walk around the historic Haveli of Nau Nihal Singh, a 19th-century haveli (mansion) that is now a museum.

Afternoon:
Time 01:00 AM - Visit the Phillaur Fort, a 17th-century fort that is now a museum showcasing the history and culture of the region.
Time 02:00 AM - Take a stroll around the Rose Garden, a beautiful park known for its variety of roses and other flowers.
Time 03:00 AM - Next, visit the Lodhi Fort, a 16th-century fort that offers a panoramic view of the city.

Evening:
Time 04:00 AM - Enjoy dinner at one of Ludhiana's famous Punjabi dhabas (roadside restaurants), where you can sample some delicious traditional Punjabi cuisine.
Time 06:00 AM - Finally, end your day with a visit to Gandhi Square, a popular shopping and entertainment area in the city.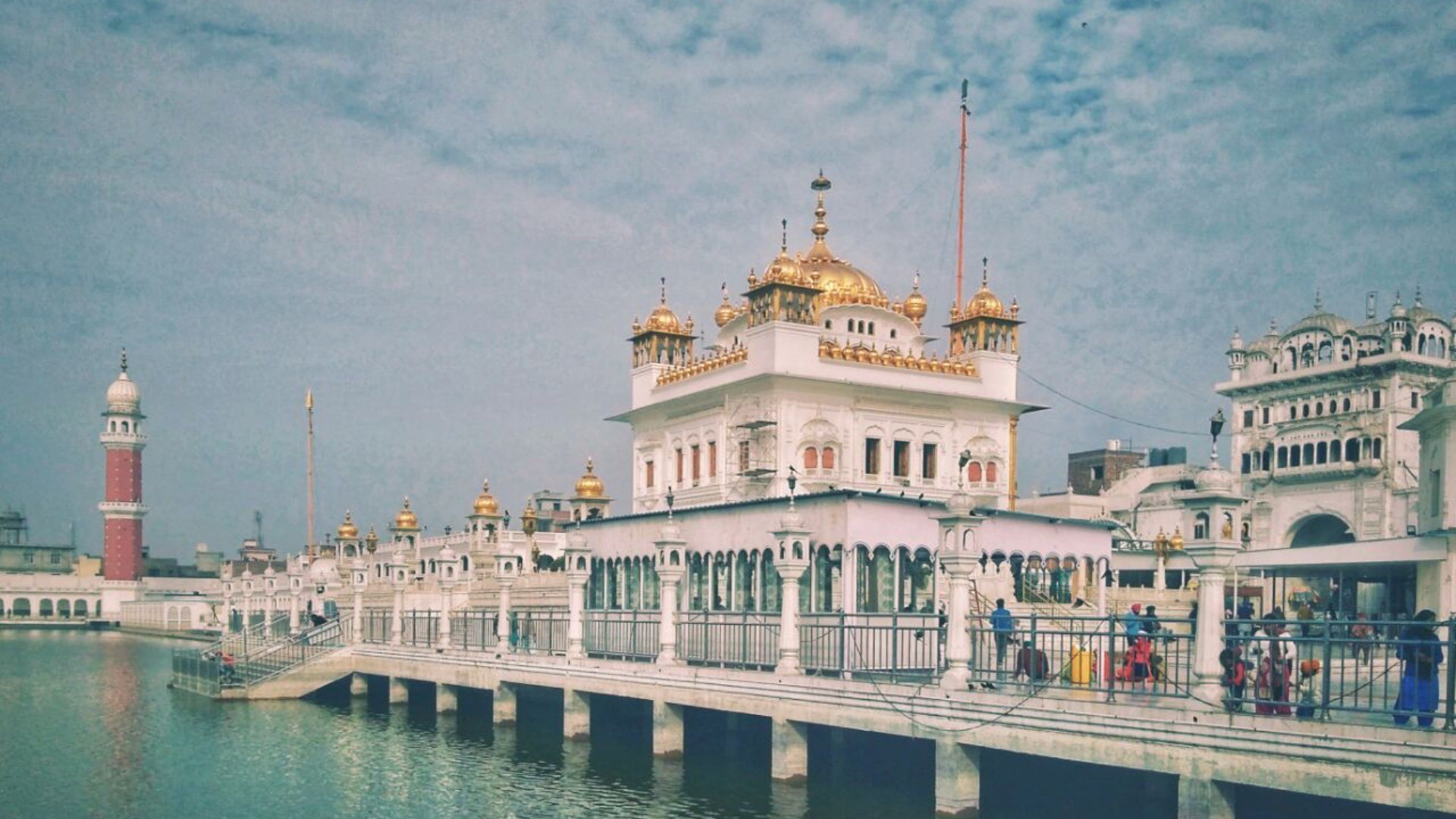 Book special 1Days
Ludhiana City Tour packages in INR 3000
incl. direct flights, airport transfers, premium stays & more.4>
Situated on the banks of river Sutlej, Ludhiana, Punjab's largest city, is one of the biggest manufacturing hubs in India. Also known as Manchester of India, Ludhiana is famous for its hosiery industries, the ancient ruins of the Lodi dynasty and the war museum. Named after the Lodi dynasty, the city has retained the old world charm, kept the spirituality intact but also hasn't failed to keep up with the changing times and traditions of the country. Apart from being an industrial town, Ludhiana draws pilgrims and tourists from worldwide owing to its Gurudwaras, forts and ancient ruins. Lodi chiefs, Yusaf Khan and Nihang Khan, converted the village Mir Hota to Ludhiana. Ludhiana also hosts the famous Rural Olympics at Qila Raipur each year in the month of January-February.
Trip Payment Cancallation & Refund Information
Payment Terms & Conditions
Travelers are requested to follow the given itinerary for 1 Day Ludhiana City Tour package. Ideally, this 1-day Ludhiana City Tour package can not be customized, however, if guests prefer to visit a different set of places in the Ludhiana City Tour, they can check the possibility of the same with the listed car rental companies and request a custom quote.
Payment Modes (1000 characters limits)
Online Mode and Offline mode both
Cancellation and Refund Policy: (1000 characters limits)
Please also note that if a particular Ludhiana City Tour package is closed on the scheduled day of the tour, it will not be covered from the list of sightseeing places. Please check the possibility of visiting an alternate place with a cab vendor before you book the tour.
Already Have An Account?Log In
You Have don't An Account? Sign Up
You Have don't An Account? Sign Up
You Have don't An Account? Sign Up