Kasauli City Tour
Kasauli City Tour
1.Confirmation is immediate
2.No credit card or instant payment needed to book.
3.We'll send you an email confirming your details of
reservation/payment
Located on the road from Chandigarh to Shimla in the Solan district, Kasauli is a hilly cantonment town that makes for an ideal peaceful holiday location, especially for a weekend getaway. Mainly known for its accessibility from Chandigarh and Delhi (located just 65 km away from Chandigarh), Kasauli is not about particular attractions or activities but the beautiful villas and the serene environment. Kasauli is a cantonment town dotted with lavish Victorian buildings built by the Britishers who resided here years back. The quaint village has nature trails and beautiful viewpoints. Popular attractions here include Christ Church, Central Research Institute, Monkey Temple, and Sunset Point. It is also a pilgrimage place as Lord Hanuman is believed to have rested here during his search for medicines for Lord Lakshaman. The birthplace of Ruskin Bond, Kasauli is visited by writers looking for inspiration.
Where
Kasauli City Tour
Kasauli, Himachal Pradesh, India 173204
Kasauli, Himachal Pradesh, India
When
21 Sep 2024, 06:00 AM
Till
21 Sep 2024, 08:00 PM
Organizors & Pubslished by holidaylandmark
Contact:

Email:- contact@HolidayLandmark.com | Phone:- 7739774984 | You Tube |Instagram | WWW | Facebook

Day 1 :
Kasauli, Himachal Pradesh, India
Click Here
1. Sunrise Point
Time: 08:00 AM
Sunset Point in Kasauli is a popular yet very quiet spot to enjoy the sunset, pine-laid landscapes, valleys, and sceneries. Nearby Sunset point, is a trail or a path known as the Lover's Lane which is only more quiet walk through the valleys and some of Kasauli's most calm and breath-taking sceneries. However, it is preferable to leave the area before it gets dark or late in the evening since it tends to be a rather off-beat place with not too many facilities.
2. Gurkha Fort
Time: 09:00 AM
Gurkha Fort rests at an elevation of 1437 m above ocean level in the town of Subathu, which is well known as the cantonment town. Worked by the Gurkhas in the nineteenth century, the fortress holds 180-year-old guns that were utilized in fights. The district went under the British standard get-togethers Gurkhas were crushed in a conflict.
3. The Mall Road
Time: 10:00 AM
This is a much-loved exception to the otherwise quiet Kasauli. For the small town that it is, mall road provides flattering options for shopping and eating out. While most areas in Kasauli are off-beat, one must not miss this colorful hustle and bustle of the town. The market is at its vibrant best during early evenings and an evening stroll here is highly recommended.
4. Kasauli Brewery
Time: 11:00 AM
Kasauli Brewery plays a huge influence in the creation of malt bourbon since the nineteenth Century and has battled as a solid contender in India, at the same time, additionally all through the world. The Kasauli Brewery is open all year. Consequently, you can drop in a visit any time during the year to partake in the best malt bourbon in the Himalayas.
5. Timber Trail Resort
Time: 12:00 AM
Wrapped in the quiet charms of Himachal Pradesh, Timber Trail in the city of Kasauli is a quiet little hill station. The destination is an emerald beauty with its many pine and coniferous trees. Perhaps the most sought-after destination around Kasauli's Parwanoo, Timber Trail is a favorite among the backpacker community and students alike. This place is popular for its ropeway rides, which are a thrilling experience. Sliding through the mountain ways while surrounded by incredible natural beauty is a refreshing experience. The deep gorges right below the ropeway will give you an incredible adrenaline rush without even moving your feet! There are also a few hotels which provide the perfect accommodation.
6. Barong
Time: 02:00 PM
The town came into the spotlight in the late twentieth century when the Kalka-Shimla rail route line was in development. The name Barog came from a British rail route designer's name who ended it all during the development of a similar railroad line. Barog was in charge of a passage project which should be worked close to the railroad track.
7. Hangout Bar
Time: 03:00 PM
What's more, when you and your companions are in Kasauli, Hangout Bar is the ideal spot to make that evening considerably more extraordinary than your assumptions. Here at this housetop bar, you can anticipate exquisite furnishings, enticing lightning, mitigating music, and extraordinary friendliness out and out offering the best commendation to the made mood.

8. Gurudwara Shri Guru Nanakji
Time: 04:00 PM
This is a generally huge spot for the Sikhs situated at the Gharkhal marketplace on the principal street of Kasauli. It likewise gives convenience to guests. Travelers can come here to observe the religious ceremonies that are held here every day and even volunteer to contribute.

9. Sri Baba Balak Nath Temple
Time: 05:00 PM
This sanctuary is devoted to Baba Balak Nath, a vigorous devotee of Lord Shiva. It is found 3 km away from Kasauli and can be effectively reached by transport or taxi. The conviction encompassing this sanctuary is that if childless couples come and supplicate here they will be honored with youngsters.
10. Dagshai Jail Museum
Time: 06:00 PM
Dagshai prison gallery is a previous British jail that is presently a historical center regularly visited by vacationers. Shanghai is one of the most seasoned cantonment towns in the Solan area of Himachal Pradesh.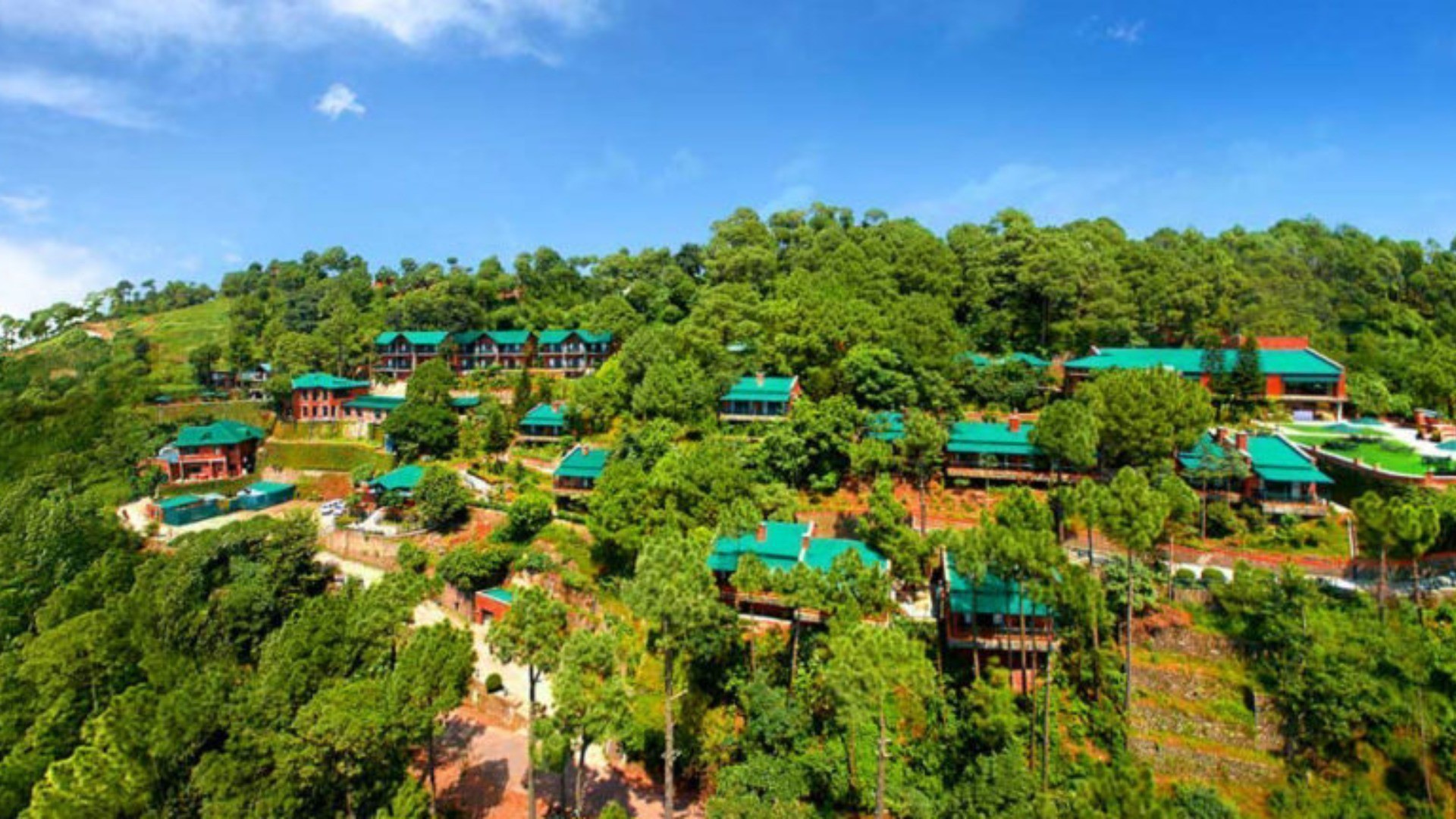 Book special 1Days
Kasauli City Tour packages in INR 3000
incl. direct flights, airport transfers, premium stays & more.4>
Kasauli takes you to a different site of the natural presence amidst the peaceful and serene town that lies between Chandigarh and Shimla. The major places that are the top visiting spots in Kasauli include, Central Research museum, Christ Church, Nahari Temple, Toy train and many other destinations alike. The best time to pay a visit to Kasauli is during the summer season that is from the month of May to mid-July and if you are a snow lover, then make sure that you visit the place during the winter months of January to February. To visit the other scenic places in and around Kasauli, you must choose Shimla, Kufri, Solan, Chail, Parwanoo and Dharampur.
Trip Payment Cancallation & Refund Information
Payment Terms & Conditions
Travelers are requested to follow the given itinerary for 1 Day Kasauli City Tour package. Ideally, this 1-day Kasauli City Tour package can not be customized, however, if guests prefer to visit a different set of places in the Ooty city tour, they can check the possibility of the same with the listed car rental companies and request a custom quote.
Payment Modes (1000 characters limits)
Online Mode and Offline mode both
Cancellation and Refund Policy: (1000 characters limits)
Please also note that if a particular Kasauli City Tour package is closed on the scheduled day of the tour, it will not be covered from the list of sightseeing places. Please check the possibility of visiting an alternate place with a cab vendor before you book the tour.
Already Have An Account?Log In
You Have don't An Account? Sign Up
You Have don't An Account? Sign Up
You Have don't An Account? Sign Up