Ahmedabad City trip
Ahmedabad City trip
1.Confirmation is immediate
2.No credit card or instant payment needed to book.
3.We'll send you an email confirming your details of
reservation/payment
Ahmedabad or Amdavad as Gujaratis love to call it, is a city that paints a pretty picture of fun, frolic, colours of the chaniya cholis and the taste of gathiyas and undhiyu. It is the first in the world to be declared a World Heritage City by UNESCO. Ahmedabad has undergone continuous change since the time it was conceptualised and founded by Sultan Ahmed Shah. But, all through these years, something that has stayed constant is the love of the city for celebrating life and preserving its heritage through its architectural wonders. These wonders are now the pride of the city and are some of the top tourist attractions of Gujarat. Apart from these, there are several parks and water tanks in the city that are worthy of a visit.
Where
Ahmedabad City trip
Ahmedabad, Gujarat, India 380001
Ahmedabad, Gujarat, India
When
20 Dec 2025, 06:00 AM
Till
20 Dec 2025, 06:00 PM
Organizors & Pubslished by holidaylandmark
Contact:

Email:- contact@HolidayLandmark.com | Phone:- 7739774984 | You Tube |Instagram | WWW | Facebook

Day 1 :
Ahmedabad, Gujarat, India
Click Here
Day 1:
9:00 AM – Arrival at Ahmedabad Airport and check in at the hotel.
10:00 AM – Visit the Sabarmati Ashram, a historical ashram in Ahmedabad which was the residence of Mahatma Gandhi during the Indian freedom struggle.
12:00 PM – Visit the Jama Masjid, a 15th-century mosque and the largest mosque in Ahmedabad.
2:00 PM – Visit the Gandhi Bridge, a bridge over the Sabarmati river that connects the old and new parts of the city
03:00 PM - Visit the Sidi Saiyyed Mosque, a 16th-century mosque known for its intricate stone latticework.
04:00 PM - Visit the Calico Museum of Textiles, a textile museum that houses a rich collection of Indian textiles from different time periods and regions.
05:00 PM - Return to Ahmedabad Airport for your return flight.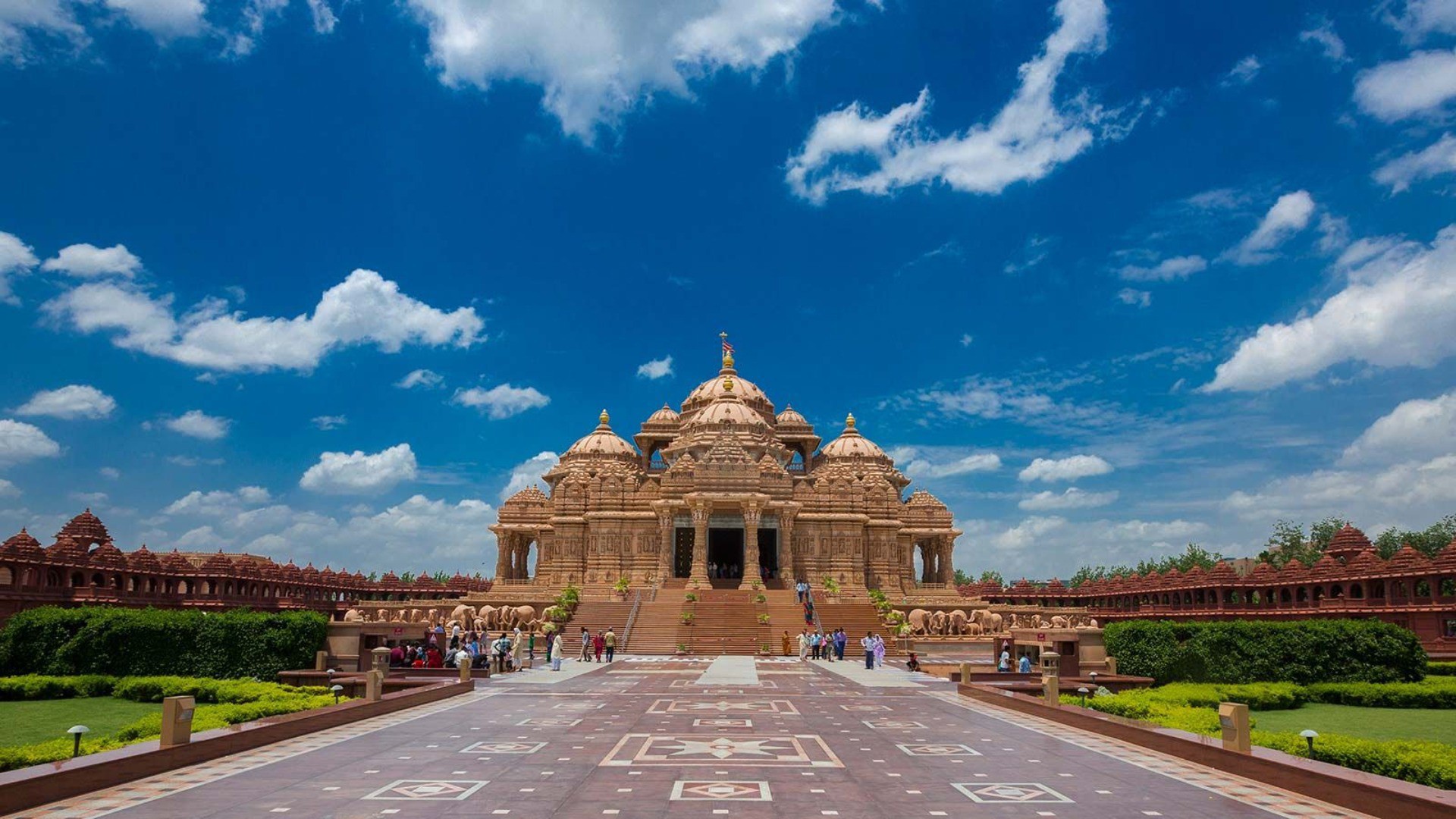 Book special 1Days
Ahmedabad City trip packages in INR 25000
incl. direct flights, airport transfers, premium stays & more.4>
Sabarmati Ashram, Jama Masjid, Kankaria lake, Law Garden, Swaminarayan Akshardham Temple, Dada Harir Stepwell, Sabarmati River Front, ISKCON Radha Krishna Temple, Bhadra Fort, Science City, Swaminarayan Temple, Jhulta Minar, Sardar Vallabhbhai Patel National Memorial, Sarkhej Roza, Teen Darwaza and many more. As a city with a rich and vibrant cultural heritage, the places to visit in Ahmedabad reflect this vibrancy. Every one of the places to see in Ahmedabad has a story to tell. Right from the latticework of the Jamma Masjid to the beautifully designed Adalaj step well; from the Pols to the Hutheesing Jain Temple. These legends and stories have been passed on for generations and definitely worthy of a patient ear. Exploring Ahmedabad is a pleasure for the eyes as well as the mind and soul. You can learn something new with visits to museums such as the Sanskar Kendra or the Sardar Vallabhai Patel National Memorial.
Trip Payment Cancallation & Refund Information
Payment Terms & Conditions
Travelers are requested to follow the given itinerary for 1 Day Ahmedabad City trip package. Ideally, this 1-day Ahmedabad City trip package can not be customized, however, if guests prefer to visit a different set of places in the Ahmedabad City trip, they can check the possibility of the same with the listed car rental companies and request a custom quote.
Payment Modes (1000 characters limits)
Online Mode and Offline mode both
Cancellation and Refund Policy: (1000 characters limits)
Please also note that if a particular Ahmedabad City trip package is closed on the scheduled day of the tour, it will not be covered from the list of sightseeing places. Please check the possibility of visiting an alternate place with a cab vendor before you book the tour.
Already Have An Account?Log In
You Have don't An Account? Sign Up
You Have don't An Account? Sign Up
You Have don't An Account? Sign Up