Tirupati Sightseeing Trip
Tirupati Sightseeing Trip
1.Confirmation is immediate
2.No credit card or instant payment needed to book.
3.We'll send you an email confirming your details of
reservation/payment
Situated in the Chittoor district of Andhra Pradesh, Tirupati is known for Lord Venkateshwara Temple, one of the most visited pilgrimage centres in the country. Tirumala is one of the seven hills in Tirupati, where the main temple is located. The temple is believed to be placed where Lord Venkateshwara took the form of an idol and is hence home to the diety Govinda. Tirupati is one of the oldest cities of India and finds mention in plenty of ancient Vedas and Puranas. The non-stop chanting of 'Om Namo Venkatesaya', the mad pilgrim rush and the 8-feet tall idol of Lord Venkateshwara – everything about the Sri Venkateshwara Temple is majestic. Spread over an area of 26 kilometres and visited by nearly 50,000 pilgrims every day, the temple is also commonly referred to as the Temple of Seven Hills.
Where
Tirupati Sightseeing Trip
Tirupati, Andhra Pradesh, India 517501
Tirupati, Andhra Pradesh, India
When
29 Mar 2025, 06:00 AM
Till
29 Mar 2025, 08:00 PM
Organizors & Pubslished by holidaylandmark
Contact:

Email:- contact@HolidayLandmark.com | Phone:- 7739774984 | You Tube |Instagram | WWW | Facebook

Day 1 :
Tirupati, Andhra Pradesh, India
Click Here
1. Sri Venkateswara Swamy Temple, Tirupati
Time: 08.00 AM
A landmark Vaishnavite temple near Tirupati, Sri Venkateswara Swamy Temple is one of the most revered Hindu shrines and richest pilgrimage centers in the world. It is also the world's most-visited place of worship, receiving 50,000 to 100,000 devotees daily and up to 500,000 on special occasions. Famed as Tirupati Balaji or Tirumala temple, this Dravidian-style shrine is dedicated to Lord Venkateswara. It is believed that Lord Venkateswara is an incarnation of Lord Vishnu who appeared on earth to save mankind from the trials of Kali Yuga.

2. Sri Govindaraja Swamy Temple, Tirupati
Time: 09.00 AM
One of the biggest temple complexes in Tirupati, Sri Govindaraja Swamy Temple was built in 1130 AD by Saint Ramanuja. According to legends, the presiding deity efficiently utilized King Kubera's wealth to conduct the glorious wedding of his younger brother Lord Venkateswara and Padmavathi Ammavaru. Lakhs of pilgrims visit this shrine every year with the belief that God's blessings will help them to elevate and manage their wealth efficiently. The Dravidian-style architecture of this seven-storied Vaishanvite temple is a beautiful sight to behold.

3. Srivari Padala Mandapam, Tirupati
Time: 10.00 AM
Situated at the foot of Tirumala Hills, Srivari Padala Mandapam is a must-visit for devotees taking the Alipiri footpath route to the Tirumala temple. En route the trek, pilgrims stop at this ancient temple to offer their prayers to Padala Venkateswara Swamy, i.e. feet of Lord Venkateswara. A unique sight at this temple is the huge padukas (footwear) offered by the pilgrims to the presiding deity.

4. Sri Padmavathi Ammavari Temple, Tirupati
Time: 11.00 AM
Sri Padmavathi Ammavari Temple is located in an ages-old pilgrim town near Tirupati and is the abode of Goddess Padmavathi, the consort of Lord Venkateswara. Pilgrims believe that they should seek the blessings of Her Divine before visiting the home of the Lord.

5. Sri Kapliswaraswamy Temple, Tirupati
Time: 12.00 PM
Also known as Kapila Theertham, Sri Kapliswaraswamy Temple is the only Shiva temple in Tirupati and one of the 108 sacred Theerthams on the hills of Tirumala. Legends reveal that Kapila Muni meditated in front of an idol of Lord Shiva at this site, and that's how the place got its name. The Shiva lingam at this temple is considered self-manifested. The waterfall near the temple is also considered sacred, and devotees believe that a dip in its waters can help you get rid of all their sins.

6. Srikalahasti Temple, Tirupati
Time: 02.00 PM
Srikalahasti Temple is perhaps one of the most revered temples in South India dedicated to Lord Shiva. Carved out of a monolithic hill, this ancient shrine is famous for being one of the Pancha Bhoota Sthalams, where His Divine is worshipped as a personification of five nature elements; Air in this case. Its sanctum sanctorum has a Vayu-linga and a lamp that flickers day and night without any presence of wind, indicating the presence of Lord Vayu.

7. Sri Venkateswara National Park, Tirupati
Time: 03.00 PM
Verdant valleys, waterfalls, vegetation, wildlife, and breathtaking landscape; all add to the beauty of Sri Venkateswara National Park. Named after Lord Venkateswara of Tirumala, it was built in 1989 and officially declared a national park in 1998. The park covers an area of around 354 sq. km and is home to exotic and endangered species like Nilgai, Flying Lizard, Treeshrew, Hyena, and Golden Gecko. The best time to visit Sri Venkateswara National Park is from the month of November through February.
8. Deer Park, Tirupati
Time: 03.00 PM
Deer Park in Tirupati is home to a variety of wildlife and beautiful landscapes and is a paradise for wildlife lovers. Deer is the most frequently spotted animal here and visitors can feed the deer with their hands. The place is the perfect spot for wildlife and nature photography. It is an ideal retreat for visitors who wish to escape the crowds and unwind amidst nature.

9. Talakona Waterfalls, Tirupati
Time: 04.00 PM
With water falling from a height of 82 meters, Talakona Waterfalls is one of the highest falls in the country. It is believed that its water has healing properties because it is enriched with herbs and medicinal plants. Located inside Sri Venkateswara National Park, the fall is visited by several tourists. The surrounding area is a dense forest with rich flora and fauna and was declared a biosphere reserve in 1989.

10. Chandragiri, Tirupati
Time: 05.00 PM
Chandragiri is an ancient town which once served as the 4th capital of Vijayanagar dynasty. The town is famous for the 11th-century Chandragiri Fort, which is built on a massive rock and stands at a height of 183 meters. The fort encompasses eight temples, the Rani Mahal, and other structures that are in ruins. The Raja Mahal is transformed into an archaeological museum, wherein you can see some of the finest artifacts from Vijayanagara architecture. The sound and light show organized here in Telugu and English is quite impressive.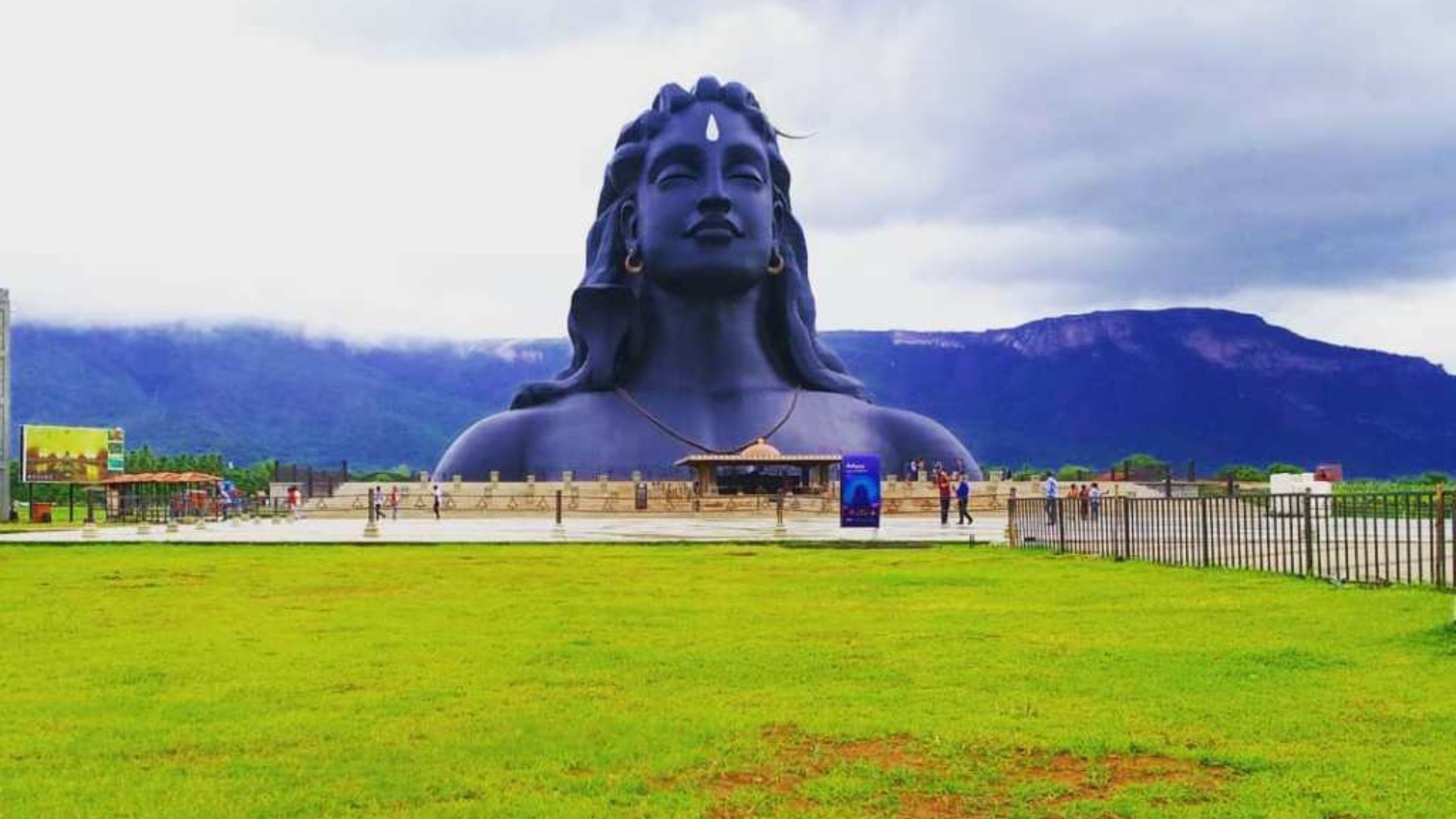 Book special 1Days
Tirupati Sightseeing Trip packages in INR 3000
incl. direct flights, airport transfers, premium stays & more.4>
One of the most religious destinations, places to visit near Tirupati offers a treat for the soul. With numerous places of religious significance, Tirupati makes for an amazing trip drowned in an aura of peace and serenity. Plan a weekend getaway with your family and experience the place alluring tourists from around the world. With numerous tourist places near Tirupati, witness the glorious architecture embracing historical and religious significance. Visit Tirumala, one of the most sacred places, and Chittoor if you have a love for architectural explorations. Witness one of the most historical destinations Vellore offering you insights into its heritage. Visit the pristine beaches in Chennai with stunning views and mesmerizing surroundings. The IT hub of India, Bangalore will welcome you and give you a sneak peek into multiculturalism. Places near Tirupati like Chikmagalur will enchant you with remarkable views of the sunrise.
Trip Payment Cancallation & Refund Information
Payment Terms & Conditions
Travelers are requested to follow the given itinerary for 1 Day Tirupati Sightseeing Trip package. Ideally, this 1-day Tirupati Sightseeing Trip package can not be customized, however, if guests prefer to visit a different set of places in the Tirupati Sightseeing Trip, they can check the possibility of the same with the listed car rental companies and request a custom quote.
Payment Modes (1000 characters limits)
Online Mode and Offline mode both
Cancellation and Refund Policy: (1000 characters limits)
Please also note that if a particular Tirupati Sightseeing Trip package is closed on the scheduled day of the tour, it will not be covered from the list of sightseeing places. Please check the possibility of visiting an alternate place with a cab vendor before you book the tour.
Already Have An Account?Log In
You Have don't An Account? Sign Up
You Have don't An Account? Sign Up
You Have don't An Account? Sign Up