Getting to Goa is relatively easy due to its popularity as a tourist destination. Here's a detailed explanation of how to get to Goa by various modes of transportation: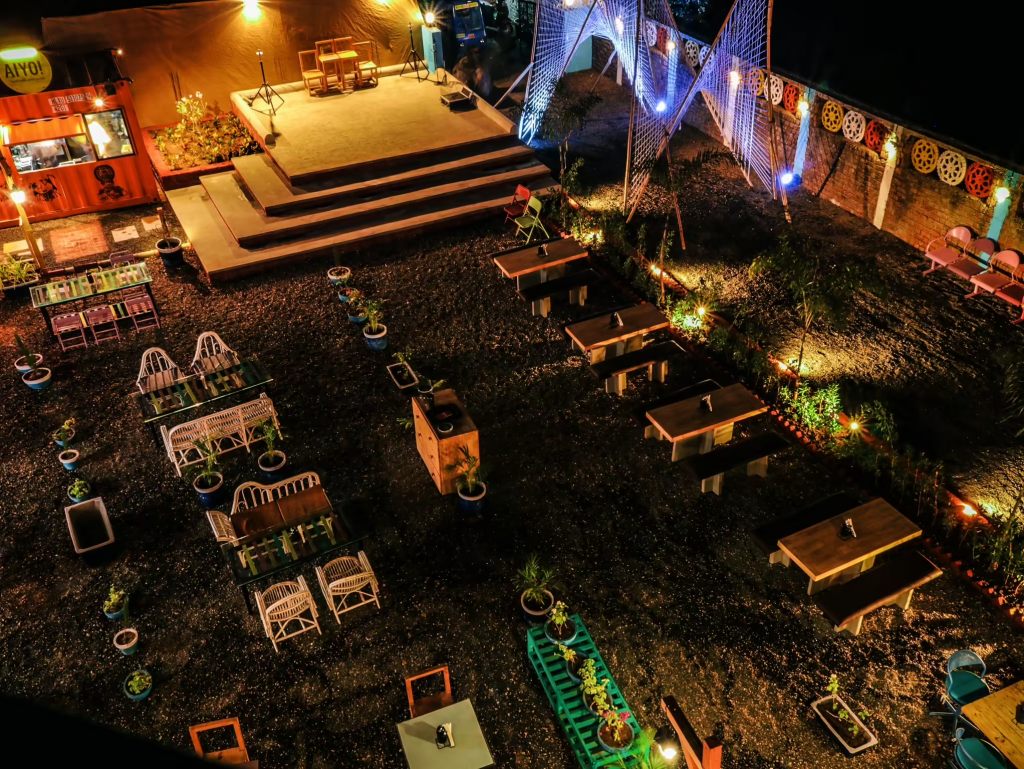 1. By Air:
Nearest Airport: Dabolim Airport (also known as Goa International Airport)
Location: Dabolim, approximately 29 km from Panaji (Goa's capital)
Dabolim Airport is well-connected to major Indian cities and some international destinations. Here's how to get to Goa by air:
Domestic Flights: You can book direct flights from cities like Mumbai, Delhi, Bangalore, Kolkata, Chennai, and more. The airport receives regular flights from various airlines.
International Flights: Limited international flights connect Goa to destinations like Dubai, Doha, and a few others.
Once you land at the airport, you can easily find taxis, rental cars, and pre-paid taxi services to reach your desired destination in Goa.
2. By Train:
Nearest Railway Stations: Goa has several railway stations, with Madgaon (Margao) and Vasco da Gama being the major ones.
Goa is well-connected to the Indian railway network. Here's how to get to Goa by train:
Konkan Railway: The Konkan Railway connects major cities along the western coast, passing through Goa. Trains like Konkan Kanya Express, Matsyagandha Express, and Mandovi Express run on this route.
Long-Distance Trains: Goa is also connected to cities like Mumbai, Delhi, Bangalore, and Chennai through long-distance trains.
From the railway station, you can hire taxis or use local buses to reach your accommodation.
3. By Bus:
Road Transport: Goa is well-connected by road, and you can reach by using state-run buses or private vehicles.
Here's how to get to Goa by bus:
Inter-State Buses: Various states operate buses to Goa, making it accessible from neighboring states like Maharashtra and Karnataka.
Local Buses: Once you're in Goa, you can use local buses to travel within the state. Goa's Kadamba Transport Corporation operates an extensive network of buses.
4. By Car:
Self-Drive: If you're traveling from nearby states, you can reach Goa by car. Major highways like NH66 and NH4A connect Goa to cities like Mumbai and Bangalore.
5. By Sea:
Cruise Ships: Some cruise ships operate between Mumbai and Goa, offering a unique way to travel. However, this option is relatively less common and might require planning in advance.
Keep in mind:
Check the current travel guidelines and requirements due to COVID-19 or any other prevailing conditions before planning your trip.
It's recommended to book transportation tickets in advance, especially during peak tourist seasons, to secure your preferred mode of travel.
Goa experiences a high influx of tourists during the winter months (October to February), so plan your trip accordingly and book accommodations in advance.
Transportation options and schedules may vary, so it's a good idea to verify details and make necessary arrangements before you travel.
Regardless of the mode of transportation you choose, getting to Goa is a relatively straightforward process, and the journey itself can be part of the adventure.